We're sorry for your loss. Arranging a funeral is a stressful burden that's piled on top of an already difficult period, whether you were able to plan ahead with your loved one or not. 
People tend to talk a lot about how much funerals and burials cost, but you do have some options. There are three things to consider: how to best honor your loved one, whether anyone else needs input, and the resources you have available – including alternate burial choices.
Cost of Funeral Services
A traditional funeral and burial costs an average of $7,848. However, costs vary significantly based on a variety of personal choices, including what kind of service you hold and how you care for the body.
When you're preparing, it's best to have a plan for these common funeral costs: 
Fees to the funeral director 
Death certificate
Transportation for the remains
Embalming or other body care
Space for a ceremony or service
Graveside or burial service
Hearse and transportation for the family
Casket, shroud, urn or other burial container
Cremation or interment
Flowers
Obituary writing and publishing fees
Pallbearers
Officiant
Performers, like pianists or organists
Burial lot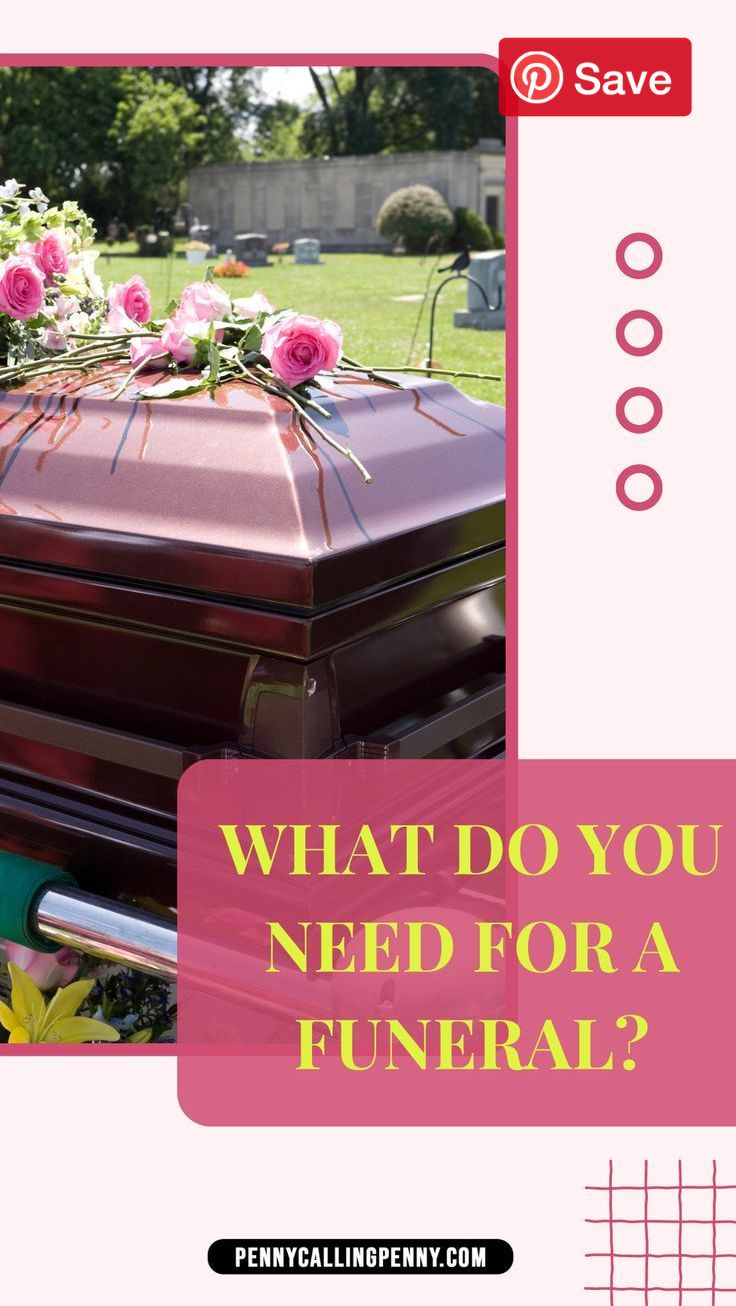 The Federal Trade Commision's Funeral Rule sets guidelines or laws for many of these. Most importantly, what funeral directors are allow to charge a fee for and required to disclose. 
For example, embalming is not required by state or federal law. Funeral homes also can't perform embalming services without consent.
You have a right to buy an unfinished wood box or other alternative container other than a casket, and a casket isn't required in the case of a cremation.
Funeral homes can't tell you the law requires a burial vault (a.k.a. outer burial container), as this isn't the case for any state or federal law. Private cemeteries may require one, but it isn't legally required.
These are just a few of the big things to look out for, but make sure you research and shop around thoroughly. This way, you avoid any surprise costs.
Alternatives To A Traditional Funeral Service
The cost of a traditional service, along with personal values and environmental concerns, means interest in alternatives – like cremation, green burial and non-traditional funeral sites – is on the rise. These help to reduce the cost of your celebration and remember your loved one in line with their values.
1. Home Funeral
You have the right as the family of a deceased loved one to provide most or all of the after-death care in something called a home funeral.
In 41 U.S. states, your family can handle all after-death care, including transportation and body care, without involving a funeral director. New York, New Jersey, Nebraska, Illinois, Florida, Louisiana, Michigan, Indiana, Connecticut and Iowa, require funeral directors to handle some steps of the process.
Having a home funeral could give your family peace of mind by having control in the process at an uncertain time. It'll also cost less, because you won't pay for the work of a funeral director.
Planning a home funeral might include:
Extra paperwork
Transportation
Body care
Hosting a ceremony or memorial service
Building a casket, urn, shroud or other container
Disposition of the body
National Home Funeral Alliance is one resource to help you learn your state's requirements and plan your service in an ethical, safe, and healing way.
2. Green Burial
Green burial can reduce the environmental impact of burial and often costs less than traditional routes. It encompasses a lot of options, including three types of burial grounds:
Hybrid cemeteries are traditional cemeteries that offer green burial options but don't require them.
Natural burial grounds don't allow the use of any toxic chemicals (embalming), vaults, markers made of non-native stone or non-biodegradable burial containers.
Conservation burial grounds is a natural burial ground that's partnered with a conservation organization to ensure protection and renewal of the land.
Green burial often removes things like chemical embalming and burial vaults. Instead, it involves biodegradable burial containers, like natural wood caskets or urns, shrouds made of natural fibers or no container at all. 
Green burial grounds forego pesticides, herbicides and fertilizers in their lawn "care" and instead use sustainable land management practices.
Green Burial Council can help you find funeral homes in your area that support non-embalming funeral services and green funerals.
3. Cremation
Cremation uses a fire- or water-based process to dissolve a body. Cremation can allow your family to have a scattering ceremony to honor a loved one's memory in a special place and/or to hold onto remains to display in an urn or cremation jewelry.
You have to work with a funeral home or cremation service to perform cremation, so there is a cost associated with this option. It's lower than a traditional burial, though. The average cost of a funeral with cremation is $6,970 — about 11% lower than the cost of a funeral with traditional burial.
With cremation, you'll need an urn, bag or other small container to hold remains, rather than a large casket. 
4. Body Donation
If it's in line with your loved one's wishes, you could find a whole body donation program. These donate the body to medical schools or scientific institutes for education and research.
Many programs accept a whole body donation for free, so you won't bear any cost of disposition. Most also cover cremation costs after around two to 18 months.
You can typically hold a funeral service before donation, but you should notify a funeral director of your intent to donate so they can follow best practices.
How To Prepare For A Funeral?
No matter what burial option you choose, there are few steps you'll have to take.
1. Get a legal death certificate
You can obtain a death certificate from a hospital or hospice care if the person died under medical care. If they died at home, a funeral director can help you get the necessary copies, or you can go directly to your county's vital records office to request them yourself.
Experts recommend getting 10-15 copies because you'll need them for various services and may have to hand some over to service providers. They don't all need to be certified copies, which usually come with a fee. Informational copies have little to no cost, and many providers will accept them. 
Make sure you do get more than one certified copy for tasks that require them, like obtaining a burial permit.
2. Note whether they were an organ or whole body donor
If you're unsure whether your loved one registered for organ, tissue or whole body donation, that's ok. Check their driver's license or will for confirmation.
3. Arrange for someone to pick up the remains
You can work with the hospital to have a cremation service, funeral home or donation program retrieve and transport the body from the place of death. You can also pick your loved one's remains up yourself.
4. Write the obituary
Someone in your family can write an obituary, you can hire a writer to interview you and do the writing, or you can pay someone at the local paper to write it for you. Then contact the local paper for details for how to get it published. There's usually a small fee for publishing an obituary.
No matter who does the writing, you'll need the following:
Their given name and preferred name(s)
Armed services information
Birthdate and where they were born
Occupation
Education info
Mother's maiden name and birthplace
Father's name and birthplace
Family members who've preceded them in death
Family members who've survived them
Hobbies and interests
Family members' best memories of them
5. Choose a venue for the funeral service
Next, you'll need to decide what kind of service you'll hold and where. This is another detail that might be outlined in the will, or might require some planning with your loved one's family.
You could hold a ceremony, memorial or reception at home or use a park, private venue, place of worship or funeral home, for example. Some people prefer to hold a formal ceremony in one place, and an informal reception somewhere else. The important thing is to hold space for yourself and other loved ones to grieve.
6. Make disposition plans
Choose whether you'll have a burial, cremation or donation. For a burial or cremation, you may have to work with a services provider to choose the site, container, clothing, transportation, pallbearers and gravestone.
For cremation, you'll also decide what to do with the remains after the process. You may have a scattering site in mind or take the remains to a special jeweler to have cremation jewelry made for surviving loved ones.
7. Plan the service
Your family can plan a memorial or funeral service on your own, but it may be helpful to work with clergy or a funeral director. There's no one "right" way to plan a funeral, so you might choose to include some, all, or none of the following:
Prayer, poem, or excerpt readings
Eulogy readings and personal stories from the people closest to your loved one
Flowers, photos, or other decor
Music and performers
Programs including information about your loved one and a timeline for the service
A meal – catered or potluck – for people to share after the service
Lodging for out-of-town visitors
Child care during the service and reception
8. Make financial arrangements
Contact an attorney and the executor of your loved one's estate to sort through finances – for the funeral and afterwards. 
They may have set aside money to pay for a funeral. You'll work with the attorney and executor to make sure the right people have access to it to plan and pay for services.
This will be outlined in the will, but if there's no will, your loved one's assets will go into probate. In terms of funeral planning, this means you may need to pay for the funeral out-of-pocket. 
Before you panic at such a large, unexpected expense, check your options. Did they have life insurance or funeral insurance that would pay out and cover some or all of the costs?
Were they receiving Social Security payments? If so, a surviving spouse or child is eligible to receive a death benefit from the Social Security Administration of $255. (Not enough to cover the full funeral and burial, but it'll help nonetheless.)
You can also look into veterans benefits, religious organizations or employment death benefits to cover funeral costs. 
What You Need For A Funeral?
Ultimately, planning a funeral is even more personal than planning a wedding. You've lost someone important to you, and you want to make sure you're doing justice to their memory – without the cost getting in the way.
Funerals can be expensive, and if you need extra help, look into personal loans or talk with a funeral director about financing options.
Most importantly, give yourself time to grieve and process. You might find yourself using funeral planning as an excuse to avoid how you're feeling. No matter what kind of funeral you plan, make sure you give yourself space to feel whatever you're feeling.
When you're ready to come back to finance, sign up for our newsletter and we'll be here to help. You can expect concrete tips on learning how to financially handle life's most stressful, unexpected situations.