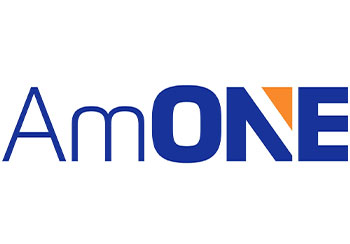 Trustpilot Rating – 4.5/5
With 4.5 stars on Trustpilot, this loan service bringer has served over 13 million people in finding loans. This loan service provider has an experience of more than two decades and provides loans in four easy steps- Filling Simple form; Matching with Lending Partners; Comparing and Choosing and Understanding with Loan Consultants.
No Perfect Credit Required

Do you need money urgently to sort things out? You've heard about online personal loans and need to check out AmOne reviews. Personal loans can be the best solution to emergency financial needs. One way to get the best-personalized loan rates is to compare multiple lenders and loan offers. 
The easiest way to sample various loan products and providers is to use a comparison tool. AmOne is the best-guaranteed way to check out offers online without a credit check. If you're wondering if AmOne is legit, you're in the right place. This article is a comprehensive AmOne loan review, answering all your questions. 
Is AmOne Personal Loans Legit?
AmOne is the leading loan service provider in business with two-plus decades of experience. They offer free credit services to help you find the best lender that accommodates your financial needs. AmOne has served more than a million customers since its inception in 1999. It is the top-rated credit service company for best interest rates, discounts, and fees. AmOne also ranks as the best for top-tier customer service, flexibility, and reputation. 
85% of AmOne customers agree that this loan service company offers the best customer service. Furthermore, AmOne doesn't charge a cent to use their tools. It has established itself as a renowned and trustworthy credit service company, serving even consumers with bad credit. 
Importantly, AmOne provides many loan products, so you can be confident in getting a loan. Whether you need an auto loan, consolidation, or home improvement loan, AmOne has you covered. 
Is AmOne A Direct Lender?
AmOne is not a direct loan lender but a loan comparison site. They vet and partner with the best-in-class loan lenders in the market to bring you the most competitive loan offers. Typically, you can't enter into a loan agreement with AmOne because they only provide efficient comparison tools and a free loan calculator to help you make an informed choice. 
Let's face the facts, searching and reviewing individual loan offers online can be stressful and time-consuming. AmOne makes the loan shopping process simpler, easier, and more convenient. Once you find the best credit offer, you can complete your loan application with the lender. At this point, you don't need AmOne; your loan qualification depends on your lender's decision. 
AmOne Reviews On Credit Rating
Your credit point is an important factor in determining your loan qualification. Any lender will check your credit score before offering you a loan. If your credit score is excellent, you have a high chance of borrowing money at a low rate. With a low credit rating, however, you can qualify for a loan at a high Annual Percentage Rate (APR). 
Does AmOne Affect Credit Score?
No, AmOne doesn't affect your credit score since it is not a direct lender. When you borrow a loan, your lender will do a hard credit check, also known as a hard inquiry, to see your borrowing history. This helps them understand your creditworthiness and ultimately influence the loan approval decisions. 
Unlike a lender, AmOne only does a soft credit check, which means that it has no negative impact on your current rating. When your lender pulls a hard inquiry, you will only see your credit score drop a few points. 
Does AmOne Do A Hard Credit Pull?
The shortest answer is no; AmOne provides connection services only, linking you with the best lender you can get. The best thing about AmOne is that it can pre-approve you for a loan without a hard credit pull. Using AmOne's loan comparison tool won't affect your credit rating. 
How Do You Qualify For AmOne And How Does It Work?
AmOne is the simplest, most secure, and most reliable online loan platform that helps you find a lender in minutes. You can start your loan shopping process by filling out a simple online form or contacting customer support. First, you need to provide a valid reason to take a loan, like medical emergencies, home improvement,  baby, moving, significant purchases, debt consolidation, etc. 
Once you fill out the form, AmOne will run your information against available loan offers to match your needs. You can compare the loan options in terms of APR, loan limit, and credibility. Thankfully, AmOne lists only seasoned lenders so you can get the best loan experience and customer support. To apply for a loan on AmOne, you'll need your personal information, including tax, income, and place of residence. 
Remember, you are not obligated to complete your loan application after reviewing an offer. Also, your lender solely determines the loan conditions and terms. 
AmOne Reviews On Financing Options
AmOne works with dozens of licensed lenders to bring you various loan products you can't find anywhere else. Below are some of the expected loan offers you can get with AmOne.
1) Personal Loans
Do you feel stuck financially and need a little push to get you to your next paycheck? Personal loans can be helpful when settling an emergency financial need, and AmOne can match you with appropriate personal loan solutions. You can get unsecured, peer-to-peer, secured, and short-term loans. 
AmOne offers competitive rates for personal loans ranging from $1000 to $50,000. Whichever your financial need is, you can use personal loans to cover it. Visit AmOne to check the personal loan offer that fits your situation.
2) Debt Consolidation Loans
Debt consolidation can be a surefire way to lower your monthly payments and qualify for a better rate. AmOne can also connect with dependable lenders for your debt consolidation needs. Customer support can guide you if you're wondering about the best debt consolidation loan. AmOne can help you find a debt consolidation loan of $2000 and upwards of up to $50,000. 
Do you need an easy way to get out of debt? AmOne also provides debt management and relief if you've got a low credit score or are struggling financially. 
3) Small Business Loans
Are you shopping for a business loan? Finding a loan for a small business can be quite a hassle. AmOne offers an accurate matching system to help you find affordable business loans. You can take a business loan for any purpose and even with any credit situation—poor or excellent credit score. 
Take advantage of small business owners' many loan options when shopping with AmOne. The options available include unsecured small business loans, merchant cash advances, equipment, and bank statement financing. 
An unsecured business loan is your ultimate choice if you need a huge lump sum to boost your operations. You only need to have been running your business for two years and don't need any collateral. 
Bank statement financing is another feasible business loan option where your bank lends you money based on your transaction history and bank balance. This is a business loan type you can get even with bad credit since they only look at your bank balances. 
Does your business need equipment, but you don't have the cash to buy it? AmOne can help pair you with a lender that does equipment financing. This type of small business loan is the best option to get the right equipment without spending cash. AmOne can help you figure out a reasonable loan option for your business loan needs. You can qualify for up to $350000 in business loans. 
4) Loans For Start-ups
Are you looking for a start-up loan to kick-start your business? Starting a business can be quite a rollercoaster, but don't let a lack of funds stop you from launching your business. AmOne can help you find excellent start-up loan options, including self-financing. You heard that right! You can capitalize on your 401(K) plan, investment, or life insurance. 
5) Student Loans
Furthering your studies is an important academic step but can be quite challenging when you don't have the money to pay for school fees and living costs. AmOne student loans can be the best way to secure the best rate—whether for a student loan or refinancing. 
AmOne Reviews On Interest Rates And Repayment Terms
The Annual Percentage Rates on AmOne vary depending on the lender, ranging from 2.49% to 35.99%. You can wait up to #5 business days to get a loan, and the loan term ranges from zero to seven years.
Personal Loans For People With Bad Credit
Typical lending institutions like banks and credit unions require collateral to offer you a personal loan for bad credit. However, with AmOne personal loans, you can qualify for the best loan rates for bad credit. Capitalize on expert findings to secure the best offer by comparing the offers. AmOne partners with dependable lenders ready to lend you money even with bad credit.
AmOne Loans Pros
(1) User-friendly with tons of valuable resources: AmOne understands that searching for a personal loan can be pretty time-consuming. The loan pre-approval process is straightforward, and you only need to fill out a short form. You get all qualified loan offers from different lenders on one page, making it easy to compare them side-by-side. Furthermore, AmOne features many useful resources, tools, and articles on loans, debt consolidation, credit cards, and more. 
(2) No fee payment: AmOne offers a free service, and you can shop for offers without any limits. However, you should note that the lenders may charge origination and other loan-associated fees. It is important to review the loan fees, including the late payment fee charged by your lender. So what's the catch with AmOne? They can earn a commission from lenders when you complete and get a loan through their site. 
(3) Multiple personal loan options: AmOne is the premier provider for when you need a loan for any purpose. From dental to auto to credit cards, student loans, and home improvement, you can find a personal loan for just about any purpose. 
(4) Secure loan matching system: Endless spam emails, calls, or texts can irritate to the core. You can trust AmOne with your personal information because they use bit encryption to protect your data. Furthermore, they never store your sensitive information like your social security number. 
(5) Knowledgeable representatives: Taking a loan is a major financial decision that needs careful consideration and research. Knowledgeable and experienced loan specialists can help you determine the best option for your situation. AmOne has a customer rep team to match you with excellent loan offers. 
(6) Loans for all credit types may be available: AmOne helps consumers find the best loan options regardless of their credit score. They partner with lenders that accept most credit types, making it easier to get a loan when you need it the most. Notably, you're likely to get high-interest rates when you've got a bad credit score. Comparing options with AmOne can be the easiest way to get an amazing deal.
AmOne Loans Cons
AmOne isn't a lender. One setback about using AmOne is that it's not a lender but a matching site, connecting consumers with loan products. You can't apply and get a loan directly from AmOne but its partner lenders. AmOne simplifies your shopping experience and makes it easy to compare loans and pick the best lender. 
AmOne Reviews On Customer Service
85% of AmOne reviews on Trustpilot are excellent. Customers love how simple it is to view and compare rates. Furthermore, many consumers boast of top-tier customer support from the AmOne team. They make the shopping process a no-brainer and will go the extra mile, ensuring you find the perfect loan offer. After evaluating all the Amone Reviews, it is evident that most customers enjoyed working with knowledgeable customer support.
Source: Trustpilot
Get Affordable Personal Loan Rates With AmOne
AmOne undoubtedly has many years of experience bridging the gap between consumers and the best loan offers in the market. Visit the AmOne website, fill out a form and view the offers.