G et ready to save big and celebrate Independence Day in style with Amazon's incredible July 4th deals!
It's time to buckle up and prepare for an exhilarating shopping experience that will leave your wallet happy and your heart full of excitement.
This Independence Day, Amazon is pulling out all the stops to bring you an unparalleled shopping experience filled with fantastic discounts across a wide range of categories.
But here's the best part: you don't have to wait until the big day to start saving! Amazon is granting early access to these unbelievable deals for both Prime and non-Prime members. 
Hurry and snag your favorite items before they're gone.
Happy shopping, and may your Independence Day be filled with spectacular savings
Amazing Deals On Electronics And Appliances
1. Fire HD 10 Tablet
Experience the latest model of this 10.1″ Full HD tablet without lockscreen ads, and save a whopping 45% off the list price!
Grab it now for just $89.99 and enjoy endless entertainment on the go.
2. CRUA 27 Gaming Monitor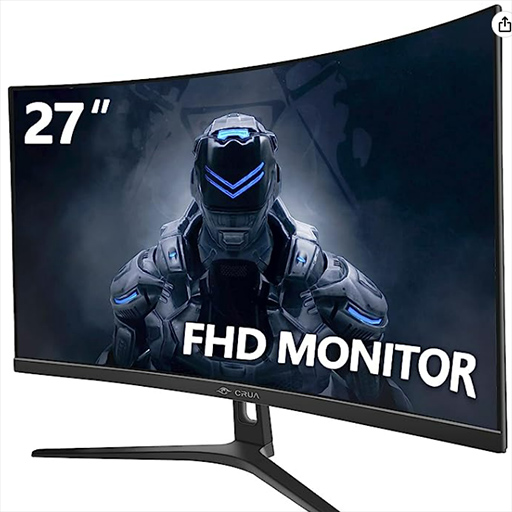 Dive into immersive gaming with this frameless computer monitor boasting 1080P resolution, 1ms GTG, FreeSync, and low motion blur technology.
Don't miss the chance to save big and elevate your gaming experience!
3. Jumper Laptop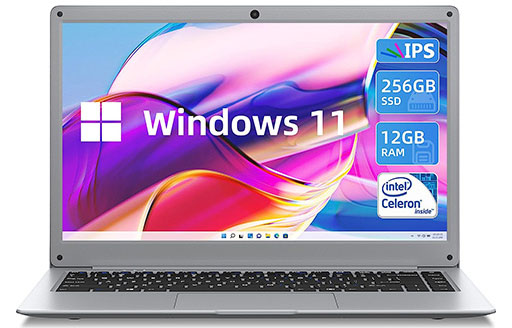 Upgrade your computing power with this 14-inch FHD 1080p display laptop featuring an Intel Celeron processor, 12GB DDR4 RAM, and 256GB storage with 4.0. 35520mWH large rechargeable battery that lasts up to 6 hours.
Get it now for an unbelievable 74% off.
4. Woneligo Smart Watch For Women
Stay on top of your fitness game with this feature-packed smartwatch for women, complete with heart rate, sleep, and blood oxygen monitoring.
Get it at a fantastic 50% discount for just $39.98!
5. VEWIOR 850W Smoothie Blender
Whip up delicious shakes and smoothies effortlessly with this powerful blender, equipped with a 6-fin blade and two BPA-free to-go cups.
Don't miss the chance to save on this must-have kitchen companion!
Fabulous Fashion Deals
1. Anne Klein Women's Bangle Watch And Bracelet Set
Add a touch of elegance to your wrist with this stunning watch and bracelet set.
With a glossy black dial, gold-tone hands, and 36 premium crystals, this set exudes sophistication.
Grab it now at an incredible discount of 70%, priced at $44.60 instead of the original $150.00.
2. Bulova Men's Classic 3-Hand Quartz Black Leather Strap Watch
Make a statement with this sophisticated timepiece featuring Roman numeral markers.
The sleek design and black leather strap exude timeless elegance.
Get this classic watch at a discounted price of $110.65, saving you 56% off the list price of $250.00.
3. VANESSA PRO Flat Iron Hair Straightener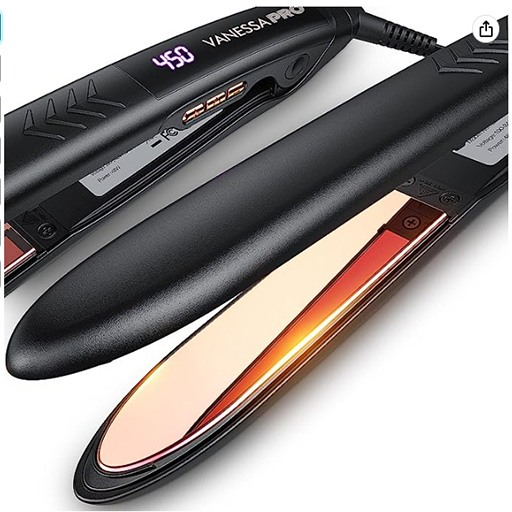 Achieve sleek, beautiful hair with this pure titanium flat iron.
It delivers salon-quality results, straightening your hair with ease.
This must-have beauty tool is now available at a special deal price of $34.99, saving you $25.00 (42%) from the list price of $59.99.
4. AUYOCO Vegan Leather Crossbody Bags For Women
Add a touch of style and functionality to your outfit with this crossbody bag.
Featuring multiple zipped pockets and a guitar strap, this handbag is perfect for daily use.
Get it now for just $21.58, saving $8.41 (28%) from the typical price of $29.99.
5. Braun Series 6 6095cc Electric Razor For Men
Experience a close and comfortable shave with this high-performance electric razor.
With its smart care center, beard trimmer, and cleansing brush, it's a complete grooming solution.
Save 20% and get it for $119.94, down from the list price of $149.99.
Unbeatable Discounts On Pet Supplies
1. MidWest Homes For Pets Deluxe Dog Beds
Treat your beloved pup or kitty to the ultimate comfort with these super plush beds.
Perfect for dog crates and machine washable for easy cleaning, these beds come with a 1-year warranty.
Save 15% and get one for just $20.50 instead of the regular $23.99.
2. Yaheetech Grey Hard Plastic Dog Pools
Keep your furry friend cool and entertained with this collapsible bath pool tub.
Suitable for small, medium, and large dogs, this pool is perfect for outdoor fun.
It comes with a pet brush and repair patches included.
Grab it now at a discounted price of $39.99, saving you $20.00 (33%) off the list price of $59.99.
3. Prevue Pet Products Travel Carrier For Birds
Ensure a safe and comfortable journey for your feathered friend with this sturdy travel carrier.
Designed specifically for birds, this carrier is now available at a fantastic discount of 45%, priced at $86.40 instead of $157.99.
4. ChomChom Pet Hair Remover
Say goodbye to pet hair on furniture, couches, carpets, car seats, and bedding with this reusable hair remover.
This portable, multi-surface lint roller and fur removal tool is a must-have for pet owners.
Don't miss the chance to save 37% and get it for just $19.99!
Furniture Deals Too Good To Pass Up
1. VECELO Modern Versatile Nightstands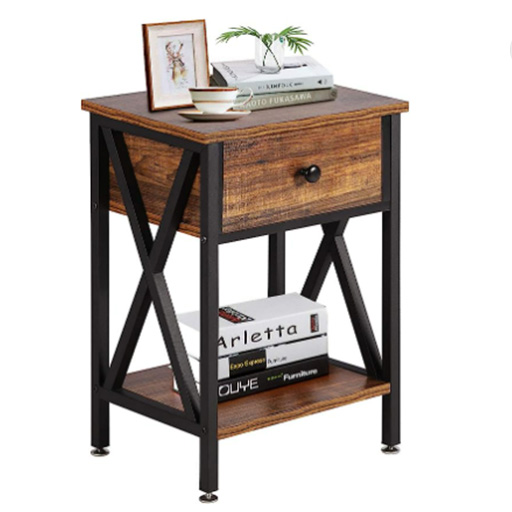 Enhance your bedroom or living room with these stylish nightstands featuring an X-design and a convenient storage shelf with a bin drawer.
With a discount of 30%, you can bring home these functional and trendy nightstands for just $39.00, down from the typical price of $55.99.
2. Flash Furniture Porter High Back Black Mesh Ergonomic Swivel Office Chair
Upgrade your home office or workspace with this ergonomic swivel chair.
With a high back, black mesh design, and flip-up arms, it offers both comfort and style.
Grab this amazing deal at a discounted price of 56%, now priced at $111.97 instead of the list price of $257.00.
3. Tuft & Needle – Full 2-Inch Breathable, Supportive Adaptive Foam Mattress Topper
Enhance the comfort of your bed with this mattress topper.
Made of breathable and supportive adaptive foam, it's designed to provide you with a restful sleep.
Save 15% and get it for $212.50 instead of the original price of $250.00.
4. VASAGLE Tree Bookshelf, 8-Tier Book Tree
Add a touch of creativity and functionality to your space with this unique bookshelf.
The tree-inspired design and 8-tier structure allow you to display books, CDs, games, and more.
Don't miss the chance to save 11% and bring home this stylish bookshelf for just $61.99.
Sign up for our newsletter to access exclusive deals and early access offers.
Get insider financial advice and tips on making and saving money.
Don't miss out – join now!