E ver since globalisation has hit countries across the globe, earning money might seem easier but saving money is still a task that requires effort.
But when you have books on saving money, this horrendous task could be easier and could even make you an avid reader.
Of course, it is again taxing to know about books that are the real deal.
This blog is all you need to know the best books on saving money, the books which will help you to save extra pennies. And as it is said, "a penny saved is a penny earned".
23 Top Books On Saving Money
The books in this section of the best book on saving money contain direct and uncomplicated advice on saving money.
These books are for beginners/new learners.
1. The Index Card – Helaine Olen And Harold Pollack
This book builds on a different module where the writers uphold that finances can work out even by an index card.
The book has 10 rules which sit perfectly on an index card and make saving money trouble-free.
2. The Financial Diet – Chelsea Fagan And Lauren Ver Hage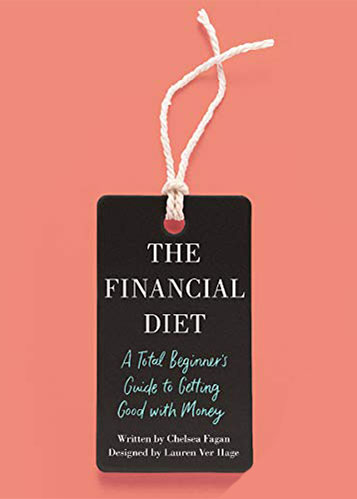 This book provides tools to create a budget, identify investments, and ultimately save money.
The book embarks upon the fact that along with saving pennies in the bank, lifestyle also plays a hand in finances, thus perfect for a newbie.
3. But First, Save 10 – Sarah-Catherine Gutierrez
This book is with the aim of teaching personal finance to someone who has just entered the adult world of money.
The book is perfect for any new age financially independent person because of its straightforward financial language and advice.
4. Simple Money – Tim Maurer
This book, as the name suggests, isn't very complex.
The author solves the puzzle of money management and problems with such ease, that it becomes effortless for you to save money.
Personal Finance Done Personally
The books in this section of the best books on saving money talk about personal experience, be it the author or other people just like us, who have once had money problems.
5. The Year Of Less – Cait Flanders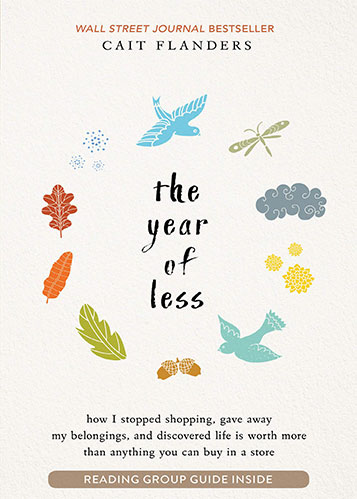 This book boards upon the train of author's own life where she struggled with her finances and made out of pocket expenses which were as bad as an addiction.
This book with its personal experience will help the readers to know money better and hence save money better.
6. Clever Girl Finance – Bola Sokunbi
This book has several stories of women becoming financially independent.
The stories not only inspire but also help the readers.
The advice shared aids in keeping up with one's expenses even on a not so lavish income.
7. The Millionaire Next Door – Thomas J. Stanley
This book records hundreds of interviews of millionaires, which pick out the similarities among all these millionaires.
The journey of achieving this millionaire status by saving and investing money gives out lessons to the readers on the same.
Budget Your Money Up
The books in this section of best books on saving money focus on the importance of budgeting while aspiring to save money.
8. Suddenly Frugal – Leah Ingram
This book showcases how it is possible to save more money even if one follows a tight budget.
The author talks about changing little things in a household to fashion it in a new economical way and saving money.
9. The 30-Day Money Cleanse – Ashley Feinstein Gerstley
This book gives out information about managing one's money in a healthier way.
It is about not only budgeting but also keeping track of finances.
This book aims at precisely solving money problems by better management.
10. You Need A Budget – Jesse Mecham
This book gets straight to the business of creating a budget and following it as a vital step to follow for saving money.
The book describes four simple yet necessary rules of budgeting that will help the readers to plan budget better.
Finance That Inspires
The books in this section of best books on saving money may inspire the readers and help them believe in their capabilities to actually save money.
11. The Total Money Makeover – Dave Ramsey
This book is one of the classics in the personal finance sector.
It aims at providing guidance on budget and debt.
The steps and tips provided aren't complicated and it is one of those books which inspires one to save money wisely.
12. Simple Wealth – Holly Morphew
This book teaches about saving concepts. This book is divided into two parts.
First part of the book considers your relation to your money.
It inspires as it betters your mindset about your own money and makes you self- reliant.
The second part focuses on pillars of wealth.
Millennial Special
The books in this section of best books on saving money talk about ways for millennials to save money and adopt better personal finance practices.
13. Broke Millennial – Erin Lowry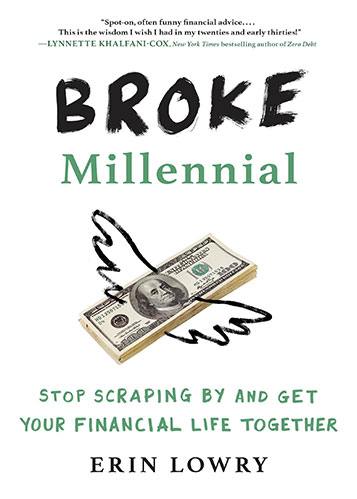 This book talks about life experiences of some very broke millennials who not only came out of the debt crisis but also made it to a better financial life.
The book helps the millennials to grasp their financial responsibilities in an enhanced way.
14. Get A Financial Life – Beth Kobliner
This book centres the millennials who are scared of their personal finance issues.
With high rents and unpaid student loans, this book comes as the ultimate guide to counter millennials money problems appropriately. 
15. How To Manage Money When You Don't Have Any – Erik Wecks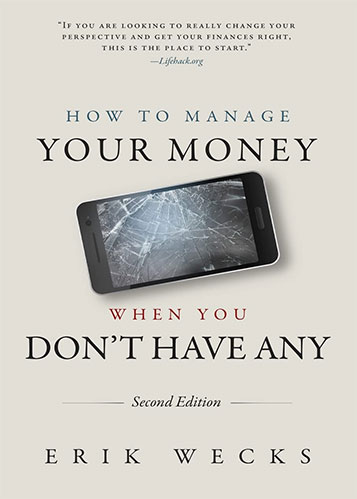 This book doesn't focus on millennials only but anyone with money just enough to survive.
This book lights upon those who don't make a budget and continue from one paycheck to another.
Stay On The Steps
The books in this section of the best books on saving money are about books that offer step wise guides to assist you save some dollars.
16. Your Money Or Your Life – Vicki Robin And Joe Dominguez
This book offers a 9-step programme for you to change your old habits and hence change your association with your money.
The book is for anyone and everyone who is interested in transforming their financial life by simple steps.
17. Money Honey – Rachel Richards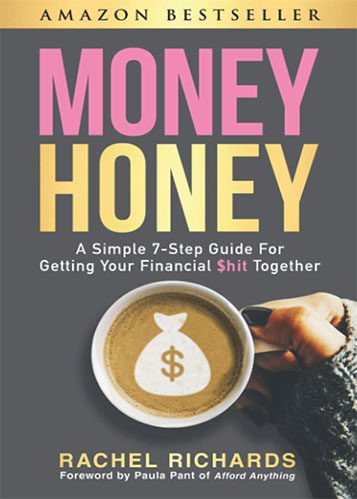 This book takes you on a ride through a 7-step routine to tackle the issues relating to investments, loan consolidation, debt payment, saving money and finally money for retirement.
These seven steps might help you to regain control of your finances hassle-free.
18. I Will Teach You To Be Rich (2nd Edition) – Ramit Sethi
This book follows a 6-week programme to aid you in investing or saving money.
The book focuses on increasing the efficiency of a financial planner in investing and saving.
These efficient ways are to help you to build on wealth by just saving and investing.
Living It Modest Size
The books in this section of the best books on saving money are ones which provide for affordable and cheap ways to live, so as to save money.
19. Your Playbook For Tough Times – Donna Freedman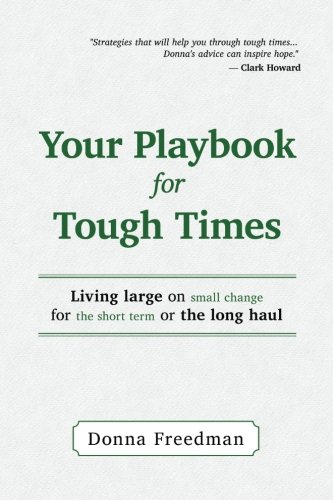 This book is for you if you are financially in a tough spot.
The book provides guidelines to be followed to put all the financial adversities behind.
The book helps in gaining more financial freedom without unnecessary debts.
20. 365 Ways To Live Cheap – Trent Hamm
This book assists you to make simple changes in your life to save more and eventually have extra dollars in your bank account.
The book is perfect to indicate how much money can be saved even via small acts like washing clothes with cold water instead of hot.
21. The Spender's Guide To Debt Free Living – Anna Newell Jones
This book centres on how a person, addicted to spending lavishly and being under debt could recover to gain financial control.
Writing from her personal experience, the author, provides an account of a new budgeting method, to help you to save money.
And A Touch Of Extra
The books in this section of best books on saving money are the ones that offer the same respite of saving money.
22. How To Money – Jean Chatzky
This book attends to the needs of teens and Gen Z to save money in a fast-growing world.
The book also teaches about concepts relating to personal finance for the younger generation.
The book advises teenagers about allowances and saving them up.
23. Get Money – Kristin Wong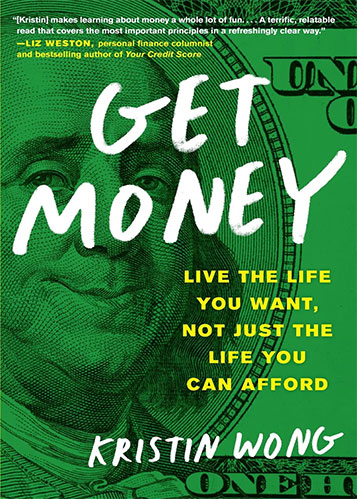 This book provides steps to be followed to save more pennies.
The book also has challenges created to improve your knowledge of personal finance.
This book aids in understanding what exactly money means.
Conclusion
This blog tries to provide a guide to financial issues via best books on saving money.
The books listed above have been classified into groups with each section focusing on a special and important feature which yields results.
The finances of one's life might be altered by books like these but ultimately it is in your hand about how to save money and have those few extra greens in your pocket.
Nevertheless, it is never too late to refer to books mentioned above for their practical and clear-cut solutions to your financial problems.
These books are just the start you are looking for, to start saving up. 
Here at Penny Calling Penny, our save money blogs are only a part of our growing library.
We're dedicated to helping you learn to manage your money, no matter where you're at on your financial journey.
Subscribe to our newsletter, so you never miss a Penny, and we'll see you next time!