T erm life insurance is similar to other forms of insurance, such as auto or homeowner's insurance. With all three of those types of insurance, you gladly pay it and hope and pray you won't need to access it.
Term life insurance is not the same as whole life insurance. Whole life insurance provides a payout upon the eventual death of the policyholder no matter how long they live. Term life insurance only covers the policy term, such as 10, 15 or 20 years. Once that period is over, the policy can be renewed, or it no longer provides financial coverage in the case of the policyholder's death.
Key Components Of Term Life Insurance
Here is what you should learn about term life insurance, the perfect description of such policies are:
As stated above, term life insurance guarantees payment to declared beneficiaries upon the insured's death during the period stated in the policy.
Premiums are determined based on the insured's age, health, and life expectancy.
Policies usually serve a period of 10, 15 to 20 years. You can buy term life for as few as five years or as many as 30.
Different insurance companies have different rules regarding the payout of term life insurance policies. They also offer different amounts of coverage, which impacts the cost of the premiums.
Term Life Insurance V/S Whole Life Insurance
There are two major differences between term life insurance and whole life insurance.
Whole life insurance covers the remainder of the policyholder's life, assuming that the premiums are paid correctly. Term life insurance covers only the policy term, up to 20 years.
Term life insurance policies provide no savings component. The policy amount is what will be paid out at the time of policyholder's death. Whole life insurance accrues interest over time. Depending on how long the policyholder lives, the payout could be substantially more than the initial coverage.
Why, then, would anyone buy term life insurance instead of the whole if the whole accrues value over time?
The answer is that whole life insurance is more expensive than term and much more in some cases. Term life insurance is considered financial coverage for family members should the policyholder pass away, and whole life insurance is more of a savings and investment vehicle.
Because term life insurance only covers a certain number of years, it has limited value. But that does not mean it's a worthless purchase.
The best reason to buy term life insurance is to provide coverage for family members if the family's primary financial provider passes away. It is vital in the case of single-parent families. A young widow or widower with school-age children will find term life insurance value, and itt can protect the children's financial needs in case of unexpected death.
There is a peace of mind that comes from knowing your family will be financially protected if you can no longer provide for them.
Buying term life insurance now is the best idea. Something might happen to you physically or health-wise that will make it impossible for you to acquire term life insurance. Your health and physical well-being are factors in determining the cost of your term life insurance, and buying it when healthy will save you money.
Find The Best Provider For Your Term Life Insurance Needs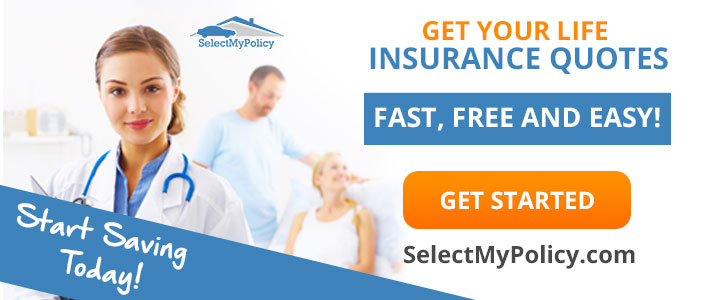 You have dozens if not hundreds of life insurance companies to choose from. You know which one will provide you with the best coverage at the lowest cost. You also need to know the firm you buy from will pay out your coverage in a timely fashion.
The Better Business Bureau is an excellent place to start when looking up insurance companies. It keeps track of complaints against firms and follows those complaints with reports on how they are resolved.
Five independent agencies track the performance of insurance companies. They are A.M. Best, Fitch, Kroll Bond Rating Agency, Moody's and Standard & Poor. Use at least two of them to investigate an insurance company. Each rating system uses different standards to determine quality.
The most popular companies selling term life insurance are John Hancock, Guardian, Everquote, Lemonade, AAA Insurance and Liberty Mutual.
Determine Your Ideal Term Life Insurance Policy Amount
Your goal with term life insurance is to cover family costs if you are no longer there to provide for it financially. Therefore, you want to consider your annual income. Then you want to multiply it by the number of years you plan to insure (say, ten years). That will set the amount of insurance you want to buy.
That is not how much the insurance is going to cost you. But you want to compare premiums from different companies to see which company offers the best deal. The lowest premium may not be the best insurance coverage.
Term life insurance is a type of insurance policy that provides coverage for a specified term, typically 10, 15, 20, or 30 years. If the policyholder dies within the term, the death benefit, the amount specified in the policy, is paid to the beneficiaries tax-free.
How Does Term Life Insurance Works?
1. Term Length
The policyholder chooses the length of the term for which they want coverage, typically 10, 15, 20, or 30 years.
2. Death Benefit Amount
The policyholder also selects the amount of death benefit they want the policy to pay out if they pass away during the policy term. This amount is usually expressed as a lump sum payment. The beneficiaries can use it to pay for various expenses, such as funeral costs, outstanding debts, and living expenses.
3. Premiums
The policyholder pays a premium, typically lower than the premium for a permanent life insurance policy, such as whole life insurance. It is usually determined based on several factors, such as the policyholder's age, health, and lifestyle, as well as the term length and death benefit amount. The premium is typically paid monthly, quarterly, or annually and is locked in for the term.
4. Beneficiaries
The policyholder chooses the beneficiaries who will receive the death benefit in the event of their death. The beneficiaries can be changed at any time during the policy term.
5. No Cash Value
Unlike permanent life insurance policies, term life insurance policies do not accumulate cash value. This means that if the policyholder does not pass away during the policy term, they will not receive any payout at the end of the term.
6. Renewability
Some term life insurance policies allow the policyholder to renew the policy at the end of the term, typically at a higher premium rate. However, the policyholder may have to prove their insurability if they choose to renew.
Conclusion
Term life insurance is an essential financial protection tool that everyone should consider. It provides coverage for a specified term and pays a death benefit to your beneficiaries if you die within that term.
In the end, term life insurance is an investment in the future of your loved ones. It provides financial peace of mind and security, knowing that they will be taken care of in the event of your death.
So, why not take the first step today and ensure that you and your loved ones are protected? Invest in term life insurance and give your family the gift of a secure future.