A
re you looking for insurance to protect your home against severe weather? Your home is one of the most expensive assets, and it can be pretty depressing when mother nature destroys it. Best for
home insurance
can come in handy if you live in areas prone to tornadoes, wildfire, hurricanes, thunderstorms, and ice storms.
The home policy can cushion your residential property against damage from severe weather. For instance, you can rebuild your home after a flooding, windstorm, or fire disaster. You can also get money in part or a whole to replace your home's furnishings, cover liability, detached structure, and loss of use. There are many providers, so which home insurance best covers weather-related damages?
Today's article focuses on homeowners insurance to cover weather-related risks. You'll get the best coverage that fits your property's needs.
What to Consider in Your Homeowner Insurance for Severe Weather Damage?
When choosing your home insurance to cover weather-related damages, there is no one-size cut. If you're preparing for the unforgiving summer weather, you've come to the right people. It is crucial to get a policy that covers your best interests, so you don't have to stress in an unpredictable event. Below is a checklist of the things to consider when buying your insurance.
Does the Policy Cover Your Home's Current Value?
It can be devastating when a storm damages your home. Rebuilding can be quite expensive, given that the cost of construction materials keeps rising. It is crucial to check if the home policy will guarantee reconstruction of your home in case of extensive damages.
Some of the policies with guaranteed rebuilding have claims limits, so you need to check if it is equal to your home's current estimated value. Remember, the estimated value of your property and the rebuilding costs can affect your insurance cost.
Claims Options
Claiming home insurance can vary, and various settlement options depend on the policy and your provider. You can claim under Replacement Cost, Actual Cash Value, or Cash Out.
The Replacement Cost coverage means you can recoup the money you will need to rebuild a new home after damage. Typically, your insurance will replace your damaged home with the same but new one or a similar one in today's market value.
Actual Cash Value is the insurance settlement where you get the actual cost of your home minus the depreciating amount. Your insurance provider will calculate the depreciation value of your home and deduct that amount from the replacement cost.
The last one is the cash-out option, a home claim settlement where your insurer pays for the repair or replacement of your property after severe damage. First, your insurer will consider if salvaging and repairing are possible for the affected property. One of the pitfalls of this settlement option is that you might receive less than the amount you need to fix your abode due to the deduction of the depreciation cost.
Understanding the claims option in your policy can help you avoid further losses in a disaster. If you're anticipating restoring your home to its original glory without stress, the Replacement Cost settlement can be the best for you.
Deductibles
Deductibles are a percentage or dollar amount you can contribute for repairs before your insurer chips and pay the rest. For instance, if the value of your home is $350,000 and you'd agreed to 2.5% deductibles, you'll pay $8,750 out of pocket to repair your damaged property.
Signing up for higher deductibles can reduce the overall cost of your monthly premiums. However, you'll have to pay more out of pocket in case of damages by severe weather, which can be pretty expensive when you don't have enough savings. The deductibles rule applies if you live in areas prone to extreme weather conditions.
Some typical disaster deductibles include floods, hurricanes, earthquakes, winds, or hails. You must understand how the policy works when it deals with deductibles.
Policy Limits
Home insurance has limits, and it is important to understand the maximum amount your insurer can provide when you claim. Location, deductibles, replacement cost, roof condition, credit, and claim history can affect your home insurance limit.
Take an Inventory of Your Home Content
Taking and updating your home inventory is another important thing to do when buying a policy. It gives you a rough ballpark of the money you need in case of property damage and can help you buy enough coverage. Additionally, having an updated list of your inventory makes it hassle-free to launch a claim.
It is vital to update your inventory whenever you make a big purchase or do major home remodelings. Keep receipts, proof of ownership, images, and videos of your valuables in a safe place. If a fire razes your home, it can be easy to prove ownership, cost, and quantity of items destroyed and get a replacement from your insurer.
You can use digital products like an inventory app to keep track of your house furnishings and other valuables. The National Association of Insurance Commissioners, for instance, offers a home inventory app. The app provides excellent features like itemizing your inventory in categories, scanning barcodes, and uploading images. Download it on Google Play or Appstore.
How do I know How Much Homeowners Insurance I Need?
One of the biggest mistakes you can make with home insurance is not buying enough coverage. Having a policy that caters to your rebuilding costs, liability, living expenses, and replacement cost is vital. Taking inventory of every item you own is the first step. An insurance agent can help you know the amount of homeowners insurance your need.
Does Insurance Pay for Water Damage?
Water damage can be quite expensive, amounting to over $11,000 on average. Extreme winter conditions can damage water pipes leading to water leakages, affecting your ceiling, floors, and drywall. You'll need substantial proof that the water damage was accidental and that you had precautions to prevent the problem.
Does Home Insurance cover Tornado Damage?
Tornados can create mighty winds and hails that can wreak havoc on properties. Home insurance can cover perils like tornado damage. If you live in areas that experience high-frequency tornados like parts of Iowa, Illinois, Wisconsin, Ohio, Kansas, and Texas, you might need a separate policy against extreme winds.
With water damage through flooding, you might need to get flood insurance.
Who Has The Best Home Insurance Rates?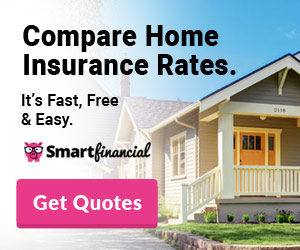 Many insurance companies offer home policies, and picking the right insurer can be hectic. Below are our top choices for the best home insurance rates.
1. Lemonade
If you're looking for a home insurance company with various customizable limits, Lemonade is it. With a starting rate of $25/month, Lemonade can provide coverage including dwelling, liability, living expenses, outdoor amenities, portable electronics, and personal property.
Furthermore, 96% of Lemonade's customers have had a positive experience with their claims, with some settled immediately after filing. This insurance company also partners with worthy causes where they donate unclaimed funds. Get your home insurance quote on Lemonade's website or through their app.
2. Hippo
Hippo is another company best for home insurance. They offer modern home insurance that can save you up to 25%. With an A Better Business Bureau rating, Hippo has insured over 200,000 homes. They also offer AI protective technology for homes to ensure that you're a step ahead of a disaster.
Hippo's primary home coverage can also cover your house's domestic workers and the cost of repairing your electrical and sewer lines in case of damage. Depending on your state and coverage, you may qualify for homeowners insurance discounts from Hippo.
Get your homeowners' policy quote in less than a minute!
3. Amica
Amica provides hassle-free online home insurance with extensive coverage options. They offer the lowest home insurance rates you can get. You may qualify for a 20% discount if you combine home and car insurance.
The Amica app can help you take and keep your home inventory—and you can launch a claim online. Amica is available widely except in Florida, Alaska, and Hawaii. Additionally, they can connect you to a licensed contractor when you need one—Amica has a network of 2,000 contractors. Get an estimate from Amica online.
4. Allstate
Allstate is one of the oldest home insurance companies and is available nationwide. They can cover perils like windstorms, frozen plumbing, water damage, fire, theft, and falling objects. You can qualify for Allstate's discounts if you choose multi-policy, automate, and make early payments. Multi-policy, for instance, can get you up to 25% in deals. Get a quote, sign up for the Allstate home policy, and enjoy various discounts and coverage.
Protect Your Home with A Dependable Policy
Protecting your home against perils is vital. Get the home insurance that matches your needs and budget. Nothing gives you peace of mind than knowing that your property has insurance to protect it from bad weather damages.
Get more insurance tips by signing up for our newsletter. We work tirelessly to ensure that you get informed and up to date on matters insurance.