A
re you excited to know about the best free budgeting apps 2022? if so, this section is for you only. You've had that one time when you sat at the kitchen counter or any corner in your home drafting out your expenses for the month, and you kept wondering, why does money grow wings?
Keeping a record of your income and expenses can be a daunting task, especially when you think there are other things you should be doing more important than scribbling away a list of groceries and purchased items on a piece of paper soon to end up in the trash.
Budgeting apps are digital financial organizers which may connect to your bank account and credit cards to automatically download transactions and categorize your spending to match the budget you choose.
The following are the best free budgeting apps to relieve stress and keep you organized with your finances.
1. Intuit Mint
Mint by Intuit (Parent body) is an exceptional budgeting app giving its user a wide range of budgeting options for free. Mint is ranked top on our list of budgeting apps and regarded by budgeters as the best free smartphone budgeting app around.
Overview
Mint gives you access to your financial life in one powerful app bringing together everything from spending, balances, and budgets to your credit score and more. The app offers a wide range of user-friendly features that let you integrate all of your banking activity through your bank login; you only have to plug your bank login information into the app.
Also, your financial activity will import to Mint. The app is free, but of course, it comes with many targeted financial product advertisements.
Key Features
Instant notification; Stay on top of your accounts, bills, and subscriptions; get notified when your subscription costs increase, and bills are due.
customizable budgets and subscription monitoring
Personal intuition to spend smarter, save more and pay down debt.
Track your net worth, spending, and budgets.
Bill payment tracker
Free credit scores for users
Data security.
You can easily set up bill payment reminders, track investments, and access your TransUnion credit score.
It is free, well, except for a token fee for a credit report (if you want one)
How does Mint make money?
Mint sells 'aggregated' financial data to various providers.
They also make money from carefully selected partner offers; Mint insists, "We never sell your data."
In-app product advertisements
More options include signing up for premium access to your credit report for a token fee.
Note: This might not be relevant for other budgeting apps as most of them have a premium version which indicates how they get rewarded for their activities.
User Ratings
Regarded by budgeters as the best free smartphone budgeting app in 2022.
873,700+ 4.8 stars 4.5 stars
2. YNAB (You Need a Budget)
YNAB is a free budgeting app specializing in helping users save money and get out of debt by focusing more on current and past financial insights and complementing it with the situation and future possibilities of the user's financial stats. The app assists users with the computation of their top financial priorities, budgeting goals, and targets, along with giving each dollar a specific task that counts.
Overview
YNAB says that their new budgeters mainly save $600 in their first two months and more than $6,000 in their first year. YNAB offers more of a proactive budgeting approach rather than tracking what you have already spent.
Key Features
Access to real-time information quickly from any device, anytime.
Share and track finances with a partner.
Track your budgeting goals.
Detailed and well-organized reports with graphs and charts.
Personal Support
Highly secured
Get a free trial for 34 days (no credit card required); after that, the cost is $84 per year. If you prefer to pay less upfront, it may cost you about $11.99 monthly.
YNAB offers you the ability to sync your bank accounts, import your data from a file, or manually enter each transaction.
User Ratings
Rating IOS review (/5) Google Play review (/5)
41,000+ 4.8 stars 4.3 stars
3. Personal Capital – Best Free Budgeting Apps 2022
In Number three, we have Personal Capital owned by the Empower Company. Chart a path to financial independence. Evaluate your chances of retirement success and see how you can meet your goals.
Overview
Personal Capital provides a comprehensive perspective of the user's financial situation, from daily expenditures to portfolio performance tracking giving users access to a clear picture of all assets and liabilities in a secure place, with tractable financial progress.
Key Features
View and examine your total income and expenses every month.
You can manually add investments without syncing those accounts.
See the difference in your net worth over time on your dashboard.
Fee Analyzer provides you a closer look into your portfolio fees.
Prepare for retirement with the future Retirement Planner.
Outstanding reporting options
Desktop capabilities
Investment management.
The software includes many savings options to assist in designing retirement savings, emergency funds, and debt repayment.
Personal Capital additionally has a desktop version that gives users multi-platform ways to manage their finances.
User Ratings
Rating IOS review (/5) Google Play review (/5)
31,400+ 4.7 stars 4.4 stars
4. Pocket Guard
Pocket Guard is a good budgeting tool since it shows you the basics: how much money you made, how much money you owe, and how much money you have leftover. The software also shows you which expenses are eating up the most of your money in a handy pie chart that you can customize.
Overview
With Pocket Guard, you can establish spending limits directly in the app. The app accomplishes this by presenting users with personalized offers based on the information they provide in their profile section.
Key Features
Pocket Guard uses an algorithm to track your income, expenses, and savings goals to tell you how much you can spend every day.
Spending limits make it simpler to stop overspending and assume control of your financial goals.
Cash flow at a glance
Easy to use
Pocket Guard prioritizes security with 256-bit encryption, a four-digit PIN, and biometrics like Touch ID and Face ID as another layer of protection.
Integrate bank accounts from thousands of institutions.
Track cash, manage ATM deposits and withdrawals.
An educational blog for more opportunities to learn.
Help you negotiate better rates on your bills, such as your cable bill or cell phone.
Users of the free version are charged a $2 monthly maintenance fee for the Pocket Guard Autosave feature but not on Pocket Guard plus.
User Ratings
PocketGuard was rated top as best for overspenders
Rating IOS review (/5) Google Play review (/5)
8,000+ 4.7 stars 3.9 stars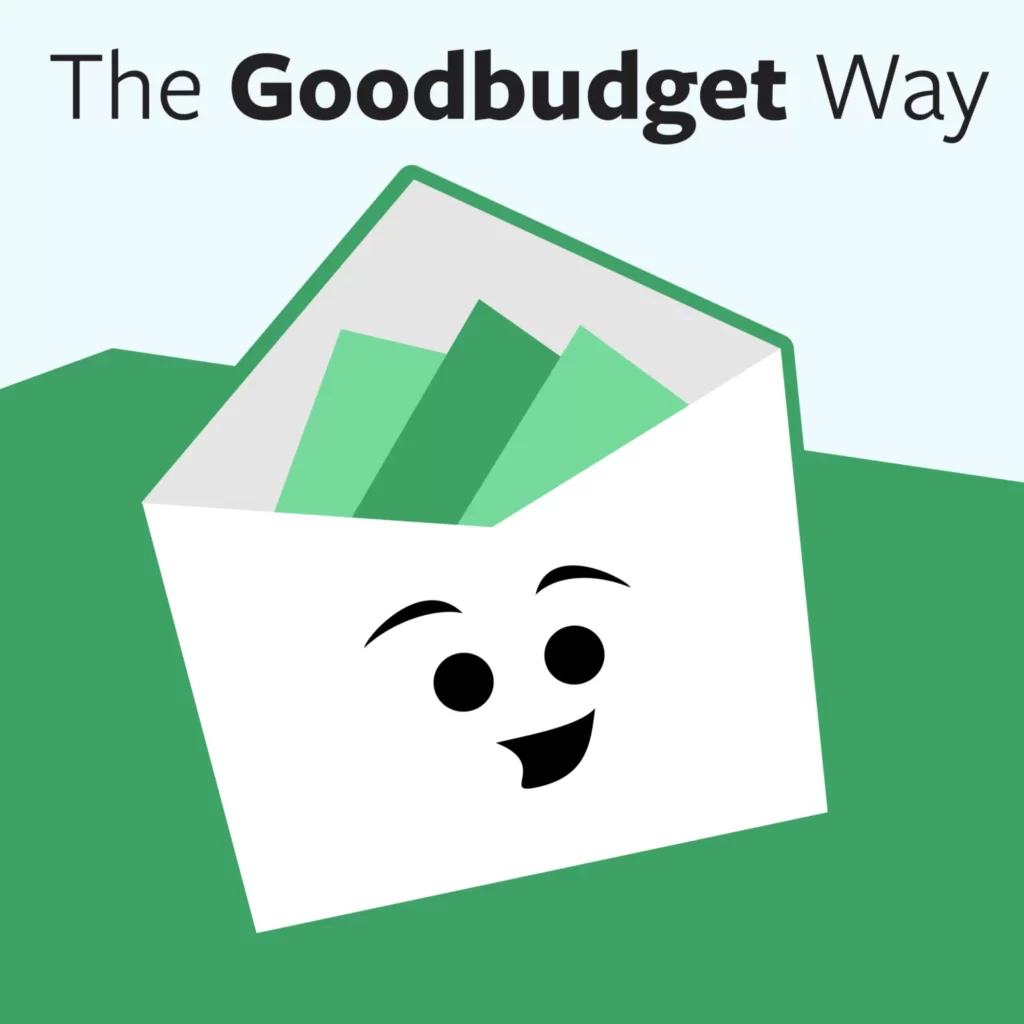 5. Good Budget
One of the main features of a Good budget is that it uses the concept of an envelope system to help you organize your spending. The envelope system entailed physically separating your cash into envelopes labeled with their intended uses, such as rent, groceries, bills, and a fun envelope.
Overview
In comparison to other budgeting applications, Good budget owns its own space. It's straightforward software with minimal bells and whistles that uses the tried-and-true envelope approach to help people get and stay out of debt.
Key Features
It uses the envelope system.
Affordable paid version.
Good budget is secured using 256-bit encryption.
Offers two different plans: a free version and a paid subscription known as the Good budget Plus.
Community support; chat with other members of the community on budgeting goals.
Transaction tracking
Library resources such as podcasts, structured courses, and articles addressing major financial events.
Available for both iOS and Android
Users Ratings
Rating IOS review (/5) Google Play review (/5)
31,400+ 4.7 stars 4.4 stars
These are the top 5 on our list of free budgeting apps 2022; check out our next post on other budgeting apps.