Are you the one who wants to know how to lower home insurance? Are you one of those who have been trying to save money and eyeing your insurance? If so, you're not alone. Insurance can seem like a massive drag on your bank account with no return.
You know that home insurance is worth it, and if you're paying on a mortgage, it may be required. You know that you'll be happy to have it if something terrible ever happens to your home, but that can seem like a big "if." You (and your bank account) groan every time that big ol' insurance payment comes out.
What's a homeowner to do? Don't worry, it's possible to save money on homeowner's insurance. With just a little time and effort, you can lower your home insurance payments while staying safe.
Raise Your Deductible to Lower Monthly Payments
This is probably what you thought of first, and it does work. If you raise your deductible, you'll have lower monthly payments. What's a deductible? Good question. If you ever have to make a claim on your insurance, a deductible is an amount you have to pay before insurance kicks in.
Here's an example. Let's say your home floods, and the damages are worth $3,000. If you have a $1,000 deductible, you'll have to pay for $1,000 worth of repairs and your insurance will cover the rest. So raising your deductible to $2,000 is a double-edged sword.
On the one hand, your monthly payments will go down. On the other, in the case of an accident, you'll be paying more out of pocket. If you want to lower your monthly payments by raising your deductible, make sure you have some savings built up first. That way you'll still have a backup in the case of an accident.
Check for All Possible Discounts
Did you know that you might be eligible for a discount on your insurance? It's true! Most home insurance companies offer discounts for a variety of things. These typically fall into three categories:
Home safety
Customer loyalty
Lifestyle
We'll break these down more so you can know for sure if you're eligible for a discount or not.
Home Safety Discounts
Insurance companies obviously want you to make as few claims as possible. This means they'll give discounts on things that will help you keep your home safe or things that can help lessen the damage in case of an accident.
Here's a list of repairs or equipment that can give you a discount:
New roofing
Storm safe windows
Steel doors and doorframes
Fire-resistant building materials in a renovation
Safety discounts for anti-theft alarms
Sprinkler systems and fire alarms
Recently replaced plumbing or electrical systems
Automatic water shutoff systems
How far away the nearest fire station is
This isn't a complete list, and not every insurance company will offer discounts for everything on the list, so call them to double-check.
Customer Loyalty Discounts
Insurance companies also want to keep you as a customer for as long as possible. This means that most insurance companies will have incentives for being a customer with them at all.
Some of the customer loyalty discounts you can look out for are:
Automatic payments
Paperless billing
Longer contracts
Bundling discounts for buying home and auto insurance with the same company
Again, every insurance company is different! Many of them offer other options, so don't be afraid to ask.
Lifestyle Discounts
Lifestyle discounts cover a variety of things. Here's a quick list:
Senior customers
Appreciation discounts for specific career paths, such as military, fire, police, teachers, healthcare workers, etc
Homes that don't have a smoker living there
Being "claims-free" (never making a past claim on insurance)
Shop Around, and Say So
Once you've double-checked the discounts you're eligible for, it's time to shop around. Using a tool like Insurify can help you with checking prices. Insurify gives you a side-by-side comparison of insurance rates without needing to call every insurance company yourself.
Insurify doesn't give out your information, so there's no spam, and it's free to use. You input some information about yourself and your home, and Insurify connects you with the best rates possible.
When you do make calls to the companies you're particularly interested in, let them know you're looking for lower rates. Some companies may offer an additional discount or a lower-priced plan. Make sure that you call your current provider, too. If you let them know you're thinking of switching, they may also offer a retention discount.
Higher Credit Score, Lower Prices
Finally, don't forget your credit score. Around 85% of insurance companies base their rates at least partly on your credit score, so keep that in mind when looking. If you have a low credit score, your home insurance prices are going to be on the higher side.
If you need to work on your credit, try using a starter credit card like Chime. Chime is a $0 annual fee credit card that doesn't require a down payment. It's designed to help you with building your credit in a low-risk way.
This tip isn't quite as helpful if you need to lower your home insurance bill immediately. It's important to remember that your credit score will impact more than just your insurance, though. Even if building your credit score doesn't put instant money in your pocket, it's worth the time and effort.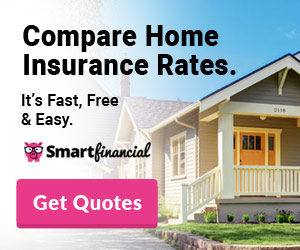 Lowering Home Insurance in 2023
Usually, we view those larger expenses as burdens, but home insurance doesn't have to be. Home insurance can help you and your family in case something happens to your home, so it should be something you're relieved to have.
Cutting costs on your home insurance can help you benefit from safety without worrying about the price tag. With a little time and a couple of phone calls, you can do just that. These tips should get you started with saving money and protecting yourself.
When you can have the best of both worlds, you can sleep soundly. You've taken care of your financial present and you have some help for the future. Way to go!