With Labor Day around the corner and grocery prices rising, it's important to be on top of your food preparation. This list of mouthwatering, cheap Labor Day recipes will make your labor day unforgettable.
Planning a barbeque or cookout? Classic, tasty Labor Day recipes and budget-friendly ingredients make planning and prep a breeze. When you're planning an event like this, you need a main dish, drinks, a few sides, and of course, a dessert.
Whether you're hosting a cookout or a potluck, check out these great, easy recipes that you can make on any budget!
Labor Day Drinks
Labor Day is September 5, and while it's technically not August anymore, we can expect the heat to stick around. The best way to beat the heat? Ice-cold drinks. These drinks are the perfect way to beat the heat without breaking the bank.
We're totally in love with this Spiked Lemonade from The Spruce Eats. Lemonade is a summertime classic, and when it comes to easy, cheap Labor Day recipes, it doesn't get much better than this.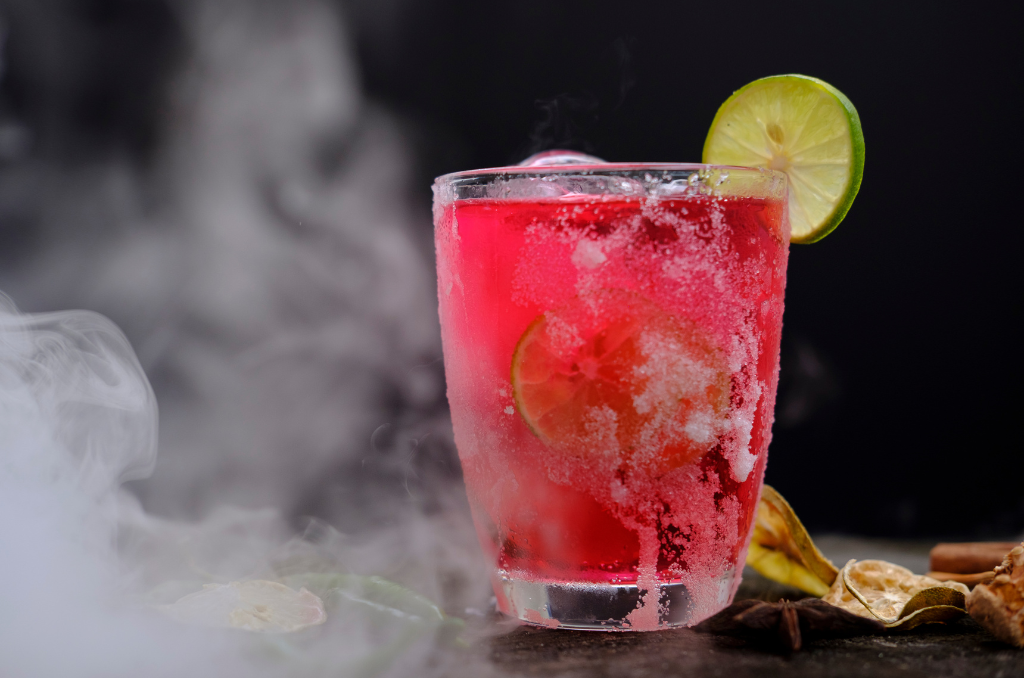 Looking for a non-alcoholic drink to share? Try The Busy Baker's Easy Party Punch! The best part about this recipe is how customizable it is. You can easily dress it up or keep it simple. You can even set up some individually packaged shots of your favorite alcohol so people can spike it if they want to!
Last but certainly not least, don't waste your money on store-bought ice or dry ice. You can get ice cube trays for under $5 and reuse them!
And for your cooler? Just fill some Ziploc bags with water and stick them in the freezer. They're space-saving, money-saving, and work just as well to keep drinks cold!
Labor Day Sides
What's a cookout without sides? Whether you're hosting or heading to a potluck, side dishes can turn a good meal great. (And if you are going to a potluck, these dishes will have everyone asking for the recipe!)
Martha Stewart is synonymous with a beautiful home and great food. It only makes sense that her Macaroni Salad Recipe is a favorite! The dill brings a unique brightness to this classic side. The best part? This recipe has lots of room to add whatever veggies you have on hand – bell peppers, carrots, onion, tomato… it's all good!
Not a fan of macaroni? This Classic Potato Salad from Good Life Eats is an easy, quick, and cheap Labor Day recipe. It's another simple recipe you can dress up however you like. The best part? You can get potatoes for less than a dollar a pound, so you can make tons of this salad without stretching your budget!
When you have food sensitivities, cookouts can be tough. Luckily, The Hidden Veggies has a delicious Vegan Chickpea Salad that anyone can enjoy! This recipe is gluten-, soy- and dairy-free and chickpeas are a great souce of vegetarian protein. Wins all around!
Labor Day Main Dishes
BBQ just isn't a BBQ without the meat! Meat has been getting more expensive, but if there's ever a good reason to splurge, it's a holiday cookout. The best way to make sure you're getting a good value on meat? Shop the sales and stay local.
Many grocery stores have meat sales from time to time, and especially around holidays. Keep an eye out for them! If no stores are having sales, look around for local vendors. Lower transportation costs and buying in bulk often means you can get a deal on some great cuts of meat!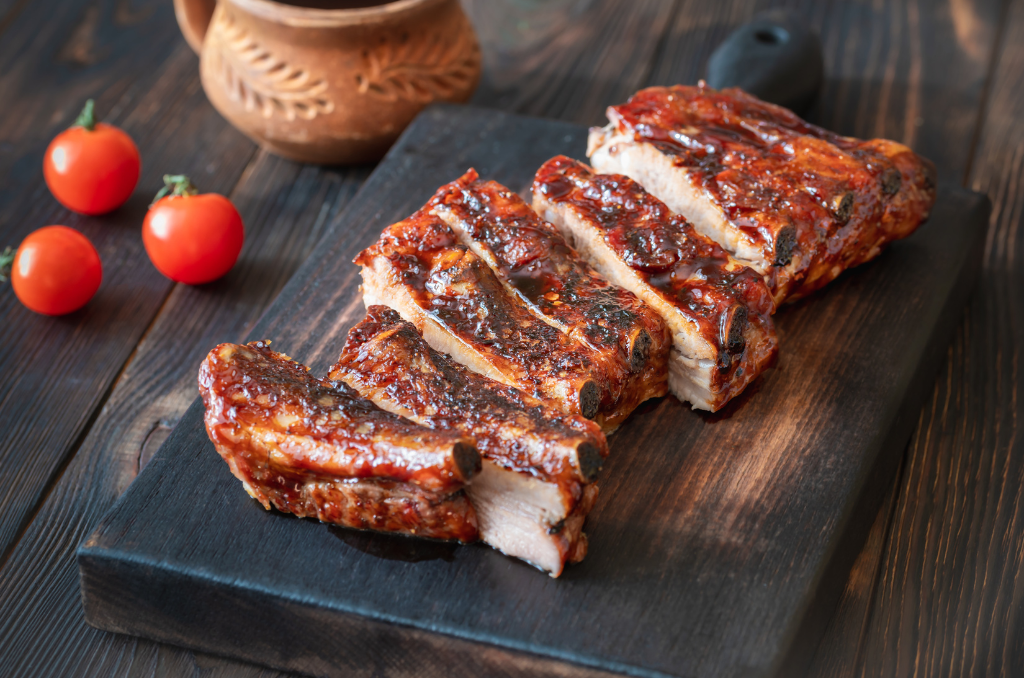 Now, onto a classic BBQ recipe: Ribs. These Easy Grilled Ribs from Harry and David have mostly ingredients that are already in your kitchen. Cooking with what you have on hand is the best when it comes to cheap Labor Day recipes!
If ribs aren't your style, how about chicken? Sum of Yum's BBQ Chicken Skewers are an amazing summer main, especially for kids. You can slide the bite-sized pieces right off the skewer for easy eating!
Looking for a quirky spin on cookout mains that really stretches your dollar? This Grilled Sausage with Peppers and Onions from A Southern Soul is the way to go. Sausage is generally cheaper than other cuts of meat, and pairing it with the veggies makes this the perfect easy, cheap Labor Day recipe if you need to feed a crowd!
Labor Day Desserts
Would it even be a holiday without dessert??? While ice cream is usually the go-to, pairing it with a richer dessert can be a sweet finish to a perfect day. These cheap Labor Day recipes make amazing desserts for a potluck, a party, or just for you.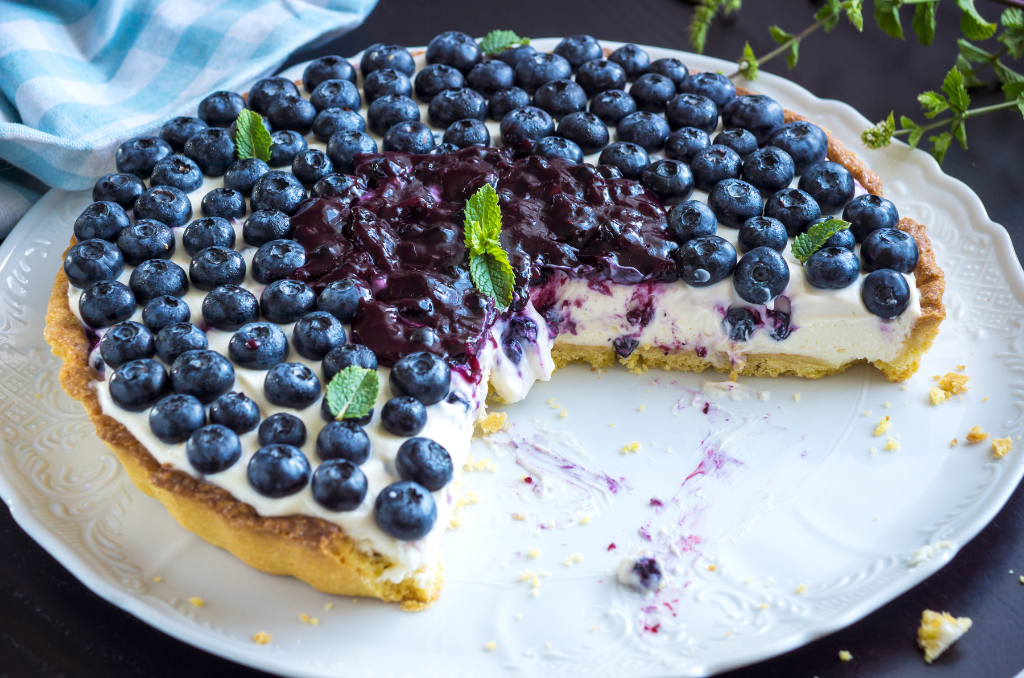 The first one is easy as pie… because it is one! This Blueberry Pie is perfect for anyone new to baking and absolutely fabulous when paired with vanilla ice cream.
For a flashy (but easy) option, check out this Fruit Tart from The Plant Based School. Bursting with summery freshness and creamy richness, this simple recipe will be a showstopper!
Cheap Labor Day Recipes
When it comes to making something delicious for Labor Day, you don't have to spend a lot of money. In fact, cooking yourself is often cheaper than going out to eat. And after the fun is over, if you feel a bit "cooked-out", check out a meal plan.
Our friends at $5 Meal Plan help you create simple, affordable plans that work with every budget, energy level, and time commitment. We can't recommend them strongly enough!
For more tips on how to save money – even during holidays – subscribe to Penny Calling Penny's newsletter! You'll get blogs like this one and exclusive tips delivered to your inbox twice a week, every week. See you there!