Since the Covid cramped our lives, the pandemic has taken a massive toll on many retirees in the U.S. According to a survey, one out of five Americans is bound to save less for their retirement because of COVID.
The Covid-19 pandemic has created an unprecedented impact on our lives physically, mentally, and financially. Now, it's making ruffles in the bank accounts of retirees.
Having the hindrance to earning during lockdowns, plenty is now feeling troublesome about their retirement plans. The pandemic has hung up some retirement savers, while others are in the mode to build up more money to secure their future.
Additionally, don't worry about keeping up with the pace; there are free resources and different ways to get back on track in such a hassle.
As per the survey, 17% of Americans claim that they save less because of covid for their retirement. Nearly 16% of them save extra money because of the forced shrinkage in expenditure. In October 2021, over 1,000 adults fall in this category.
As per the study from Edward Jones and Age Wave, one-third of Americans who were planning to retire say that now it will be happening later due to COVID.
While most retirement fund savers understand that it's more and more burdening their responsibilities to fund retirement instead of solely relying on a Social Security or Pension, moreover, 43% are worried about what will turn up if your Social Security dries up, according to MagnifyMoney, a personal finance site found.
As per the government announcement, it is already that the trust fund of Social Security in the future will fall short of money much sooner than expected, and the reason is "pandemic." Also, in August, an annual government report estimated that such a downfall might happen over 12 years. Thus, it will increase the health care costs for older Americans and shrink the retirement payments.
Federal Reserve Official's Warning
On the other hand, a top Federal Reserve official has warned that the new variant of coronavirus- "Omicron" threatens Americans to put a dent in the U.S. economy as it will play its role in inflation by worsening the worker shortages pressurizing supply chains.
In an interview with Financial Times, Loretta Mester, the president of the Cleveland Fed, said, "If it turns out to be a bad variant it could exacerbate the upward price pressures we've seen from the supply-chain problems."
Further, Mester added that there was indeed a risk if Omicron coronavirus were "more virulent than Delta," then people who quit or lost their jobs during this challenging time of pandemic would continue staying at home only. She also said that "The fear of the virus is still one of the factors holding people back from re-entering the labor force."
In all, for every retiree, here are some tips for getting their retirement savings back on track after the Covid-19 Pandemic and every other new variant, including Omicron.
Retirement Saving Tips:
These tips will not only secure your present but will secure your financial future. So offer your family the gift of security by incorporating one of these tips:
1. Don't Be Afraid of Making Investments
Since the pandemic came into our lives, it taught us a vital lesson to always have an emergency fund or savings account. It's essential to have plentiful cash so that you can have access to it immediately to cover your living expenses when you need it.
Simultaneously, in this post-covid world, remember not to feel shy about making various investments while piling up your savings. Do not forget that investing always remains an essential element of your financial planning strategy.
To grow your money as fast as possible, investing in the stock market can be a good idea. The key to taking retirement beforehand rather than later is that the long-term average gains in the stock market play a significant role in this. It helps in increasing your savings and producing enough money for your retirement. Such a masterstroke will be beneficial, especially when the interest rate is low during this pandemic time.
2. Side Hustles Will Work
Any freelance work for a short time or any part-time job will help you maintain your retirement savings fund. You can consider starting a secondary or trivial income stream in this process of generating extra income.
Having a side gig is an excellent way of giving yourself a raise in your retirement savings account. For instance, you can use your income of 9 to 5 by spending money on your living expenses; and solely focusing on retirement saving by doing side hustle.
During weekends, you can babysit for friends; or take care of pets; or take up dog walking during your free time. Thus, a side hustle is always excellent insurance for your income loss.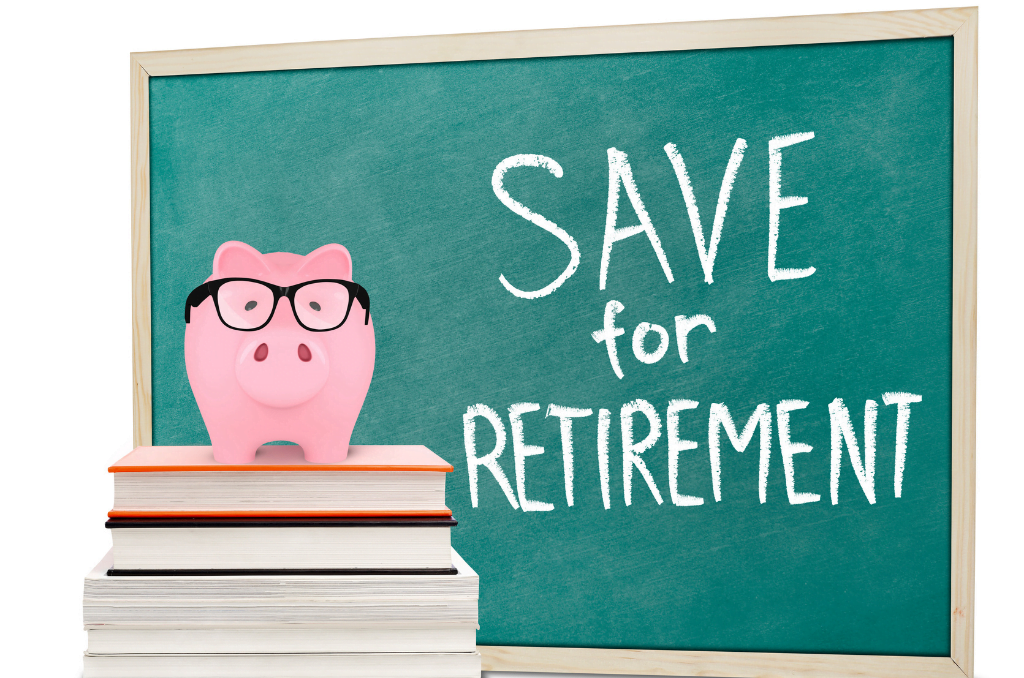 3. Not To Put Off Your Financial Decisions To Your Spouse
It's time to switch your attention to focusing on a hands-off method to the family's finances before the Covid pandemic. Remember that you can take a few steps to understand each aspect of your family's financial situation keenly. Also, you should know currently how much your family has in your savings account. Besides, keep a focus on a retirement account, investment account, and checking account.
4. Open a Health Savings Account
Americans can consider looking for retirement savings like HSA, a Health Savings Account. Initially, it may sound like a puzzling tip, but HSAs can be a crucial retirement funding element in several ways.
Moreover, HSAs are known to be the "triple tax-advantaged accounts. Such accounts even have benefits that may counterbalance contributions to various other retirement plan types. Also, such statements are there to set aside money for paying off your medical expenses.
You can even invest money in the HSA in stocks and mutual funds. Surprisingly, investments can flourish tax-free as long as HSA investments remain in the account.
You can lower your taxable income right away by contributing to your "Health Saving Account" on a pre-tax basis. And thus, you can use these savings for increasing your investments in other retirement saving accounts.
Most importantly, for employed people, HSAs on a pre-tax basis helps in avoiding Medicare and Social Security taxes that are also known as FICA taxes.
Another crucial point to remember is that people who are 55 or older can invest an additional amount of $1,000 every year.
In all, these accounts help your savings to increase during retirement time because when your withdrawals are further used for medical expenses, then at that time, money accessed will be tax-free.
5. Contribute to a Spousal IRA
Ensure you have a spousal IRA account. When you open this account, the working partner can add up to their own IRA within a specific limit and further up to a limit for the spouse who earns less or lacks income.
In this case, if you are a couple, one of you will find full-time employment sooner rather than later. As of 2021, the limit of contribution for individuals is $6,000; it means that the working spouse can increase it up to $12,000.
Additionally, people who are 55 or older can also contribute to another hefty amount of $1,000 each, which will amount to $14,000 yearly.
It's essential for women as a huge percentage of female workers lost their jobs because of COVID. Also, often, women live longer than their partners, and they are paid less in their careers. Thus, it's one method how a husband can focus on the forthcoming financial situation of his spouse when he'll not be around in the future.
So even if COVID is pushing you back to save more for your retirement, these retirement saving tips will aid you in your time of difficulty.