Do you spend a lot of money on technology? Are you wondering if there is a best way to save money on technology? Getting your hands on the latest iPhone or laptop can be thrilling, but it comes at a cost. You might also need more money for your phone bill and accessories.
Smartphones are necessary for this age and era. They make communication easier and faster, and you can use it to generate income. But how do you enjoy technology without spending a small fortune on it? Today we look at the best ways to save money while immersing yourself in modern technology. We explore how you can get a new phone without breaking the bank and save on phone bills and electronics.
How to Save Money on a New Phone?
The lifespan of a smartphone averages 2.5 years, meaning you might need a new phone within a short time. That can be quite a short period to start worrying about money to buy a new communication gadget. Thankfully you can save money on a new phone.
Wait for The Prices to Drop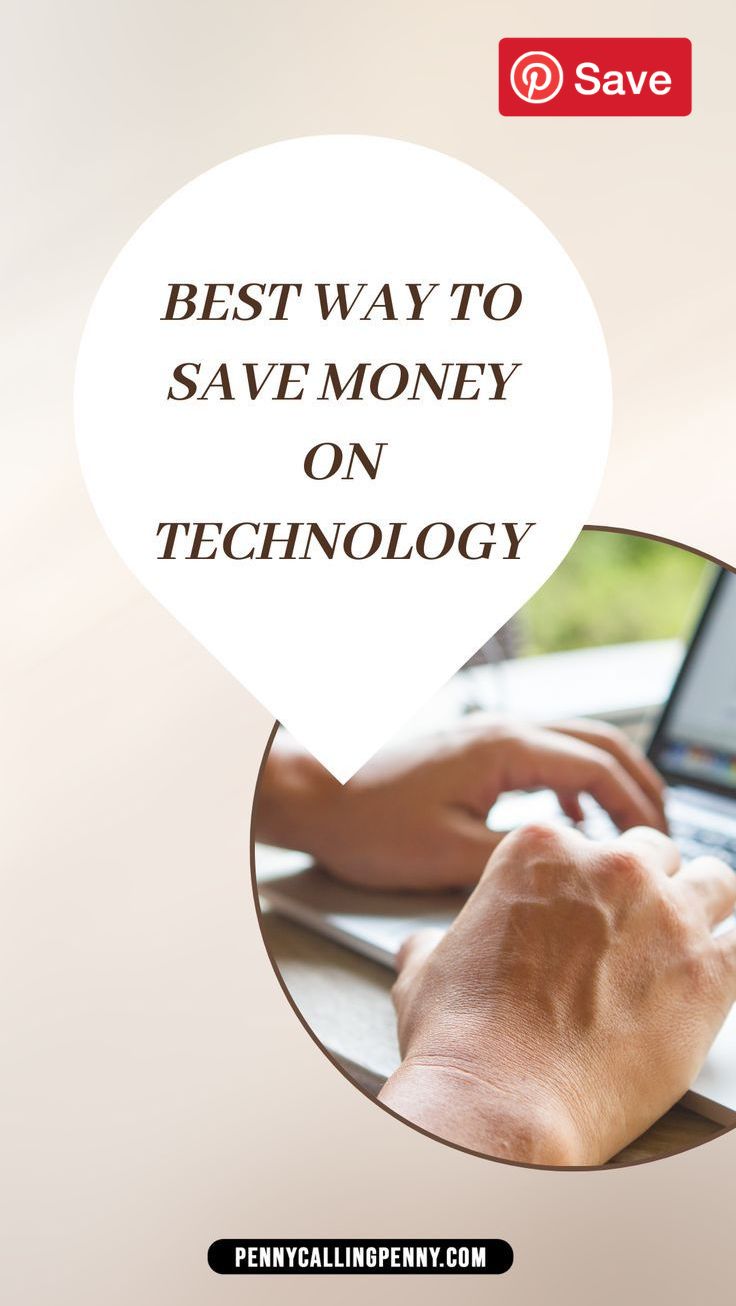 A new model release can be quite tempting and expensive. iPhone 13 Pro Max, for instance, hit the market in September 2021, retailing at $1,099. That's slightly less than a year after the release of the iPhone 12 series, which still has fantastic features. Buying the latest series of smartphones can give you an edge over other consumers, and you can get to try new features. However, you'll pay premiums to own the latest flagships, unlike waiting a few months after release.
You can save several hundreds of dollars if you wait a little longer to buy a new phone after its release. For instance, waiting at least three months after release can get you a price drop of up to 30% for Android phones. iPhone's older models can drop by $100 when a new one hits the market.
Score Big Wins with Promotions
Saving money on a new phone requires patience, including waiting for promotions to make a move. Brands can create rounds of promotions to push their products into the market. A pre-order promotion can happen before the launch and usually comes with attractive deals.
It is an excellent way to own a brand gadget at a great price before everyone else. The best strategy here is to check out and compare several retailers for discounts. If you don't get a deal, there is a high chance of snagging gifts with the pre-order promotions.
National holidays can also be an ideal time to get a new phone on promotion giving you the biggest bang for the buck. Black Fridays and Cyber Mondays are synonymous with mega discounts on tech devices and can be a perfect time to buy your phone. Another option is to wait for Amazon Prime Day or boxing day to get a new device at a lower price.
Consider a Refurbished Phone
If you're looking for a real bargain on a new phone, a refurbished one is your best bet. Refurbished smartphones are high-quality pre-owned gadgets you can get at a pocket-friendly price. While it may not be a technically new phone, it can have the best features and function as much as a brand new one. 
Another advantage of refurbished phones is that they're manufacturer-certified—no worries about security, and you can save big. Refurbished iPhone 11 Pro 256GB, for example, costs $739, and you can save $260. Check out Gazelle for wallet-friendly certified refurbished smartphones. You can get a new iPhone for as little as $84; the return grace period is 30 days.
Snag Store Deals
Another best way to save money on a new phone is to hunt for store deals. Carrier phone providers and online stores can have the best offers, unlike in-stores. Furthermore, online stores like Best Buy, eBay, or Amazon have a broad selection of smartphones you can choose from. You can compare prices easily and check the deals available for any phone. 
If you decide to buy your phone from a brick-and-mortar store, you can haggle and see if they can match their online deals. The most crucial thing is to review the return policy for online phone purchases. 
Get an Older model in the Series
As mentioned above, the price of old model phones drops when manufacturers release new flagships. This is your perfect opportunity to upgrade at a lower price. You can get mid-range or last-generation smartphones at a lower price and may not differ much from the latest generation.
Buy Unlocked New Phone
Do you want the freedom to choose your carrier? Unlocked smartphones can accept any network provider so that you can choose an affordable mobile network. You can buy these phones from manufacturers or any third-party retailer like Amazon without any prerequisite to using a specific carrier.
Additionally, you can get a dual-sim with unlocked phones. This feature allows you to use two different network carriers simultaneously. For instance, you can get a sim card for calls and texts and another for data. You can switch your network any time hassle-free! This provides cost-saving benefits because you can always shop around for a cheaper alternative.
Another benefit of an unlocked phone is that you can sell it quickly. Do you hate being tied down to monthly bills to a carrier? There are no monthly payments with unlocked phones. 
Sell or Trade-in Your Old Phone
If you want to upgrade your phone, why not make money or reduce costs with the current one? You can sell your old phone and make money out of it while reducing clutter in your home. One of the best online places to sell your tech devices is Declutter, which offers 33% more than you would get if you sell it to your carrier. 
Another option is to trade in your phone for a new one. Some manufacturers or third-party retailers accept old phones that they can refurbish or recycle better. You can get credit for a new phone purchase when you trade-in. For instance, if you need a new iPhone 13 Pro Max and own an iPhone, you can take it back to Apple and get a deal. 
The estimated trade-in value for iPhone 12 Pro Max is $650, meaning you can get a new iPhone 13 Pro Max and save up to that amount.
How do You Save Money on Your Phone Bill?
The price of everything is soaring these days, including your monthly phone bill. While using your phone can cost you a pound of flesh per month, getting rid of it to save isn't an option. But you can find ways to save money on your phone bill. 
Use WI-FI
Do you have access to WI-FI? It can be the cheapest alternative to data bundles. Cut costs using WI-Fi when you need to stream movies, download stuff, or listen to music and podcasts. Streaming and downloading can consume a lot of data bundles, increasing your monthly phone bill.
Negotiate Your Phone Bill
Did you know that you can negotiate your cell phone bill? The cell phone plans aren't set in stone and can change frequently. Providers create offers and promotions when your subscription period is about to end. You can request a better deal if you intend to renew your cell plan. The customer retention staff can help you choose a plan that fits your budget—they understand the fierce cut-throat competition and value your business.
Change Your Subscription Plan
Another way to save money on your monthly phone bill is to only pay for the services you need. Evaluate your monthly bill and cut items you don't need. Do you use more data than minutes and texts? Carriers can customize your plan to accommodate data needs and reduce minutes and texts. 
Alternatively, you can downgrade if you're paying for more data, calls, or texts than you need. This will reduce your monthly costs and get the plan that fits your needs.
Avoid Contract Phones
Consider no-contract phones when buying to avoid costly monthly bills. You'll be stuck with the same carrier until the contract period ends or pay premiums to terminate the contract. Use an unlocked phone and shop for the least expensive and quality cell service.
Save Money on Electronics and Technology
Electronics and technology are necessary but don't have to dent your finances. Explore refurbished electronics, online deals, and mid-range and trade-in options to save money on electronics. Dispose of the old electronics at second-hand prices; You'll contribute to green living.
Evaluate your cell phone service usage to lower your monthly phone bill. Companies have unique plans tailored for individuals' needs, and you can consult experts and compare different providers if you have the option. Importantly, understand why you need to save money on technology and work towards achieving it. 
Are you looking for the best way to save money in other technology areas? Sign up for our newsletter, and we'll send money-saving tips straight into your inbox.