Is there anyone who isn't curious about Black Friday deals 2023? Time is ticking, and we're all excited for the best Black Friday deals of 2023. However, Black Friday can be pretty stressful if you don't know how and where to source the best deals.
If searching for everything on your own sounds overwhelming, you don't have to let the FOMO get to you. Instead, bookmark our complete guide on Black Friday deals 2023.
One note before we get started – like Thanksgiving, the date of Black Friday changes every year. Many companies put dates on discounts, so it's helpful to know that Black Friday falls on November 24, 2023.
Black Friday and Cyber Monday: What's The Difference?
Black Friday has been around for a long time, while Cyber Monday and Giving Tuesday are more recent events. So what sets them apart from each other? 
Big retail chains predominantly dominate Black Friday, and this is when you can find more discounts for high-ticket products like appliances, workout equipment, or furniture.
Cyber Monday, on the other hand, gives the (larger) online version of Black Friday deals – 2023 is projected to have consumers spend more than 10 billion. This started primarily with small, online-only retailers, but now companies of every shape and size are jumping on the trend.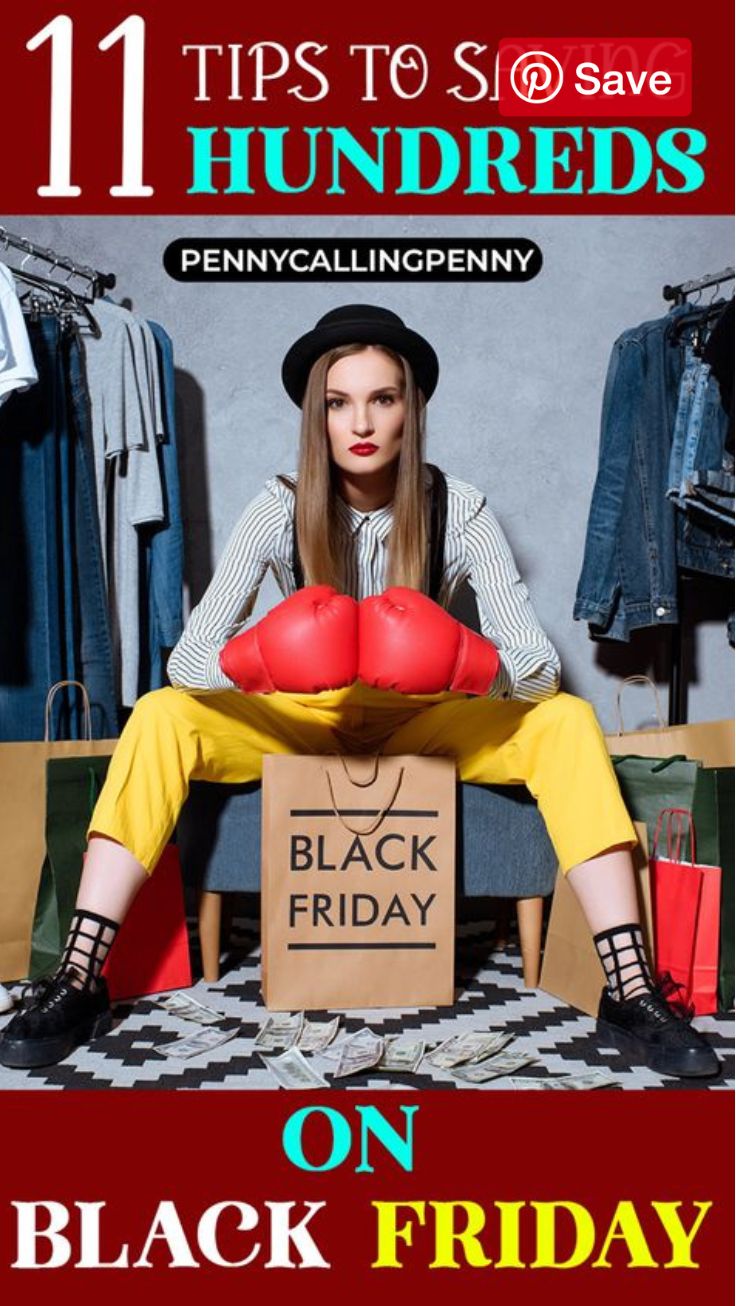 If you're looking for deals on clothes, small appliances, and other small to mid-sized gifts, Cyber Monday sales may be the way to go. Cyber Monday is also the time to shop for software, games, and books.
Both Black Friday and Cyber Monday have moved beyond single-day events. You can find deals for both throughout the entire month of November, especially the week of and the week after Thanksgiving.
Is It Best To Shop Before Or After Black Friday?
Speaking of the best times to find the most amazing Black Friday deals 2023 has to offer – when (and where) should you shop? 
There's no one "right" answer. It depends on what you're shopping for, what you're comfortable with, and what kinds of companies you want to buy from. The biggest problem, though, with both retail stores and eCommerce shops is the delivery delays.
Shipping delays are likely to hit hard this holiday shopping season, and 108 million people plan to shop on Black Friday. The combination of the two means that you're likely to miss out on some deals. There will be delivery delays, or things will go out of stock – more quickly than ever.
Toys are one of the product categories that'll be hit hard by supply chain glitches. So when is the perfect time to shop for Black Friday deals 2023?
Since retail and online stores start rolling their Black Friday deals out early and extending them later, you can start your holiday shopping any time. 
To avoid the long lines and the late package deliveries, keep an eye out for early bird deals and crank out your shopping as soon as possible. Many retail and digital stores release their first deals as early as the first week of November, which means you can get your Christmas shopping done even before Thanksgiving!
There are a few ways you can stay up-to-date on deals as they're released. One way is to subscribe to the email lists of retailers you want to shop from. Another is to use The Black Friday. The Black Friday is a website that compiles Black Friday ads, deals, and discounts from across the web. 
Both corporate sponsors and users can submit ads. The Black Friday is a safe site because they don't actually sell the products. When you click on a deal, you're redirected to the retailer's site. Another one to bookmark for this shopping season!
Are Prices Lower On Black Friday?
Black Friday (ideally) is all about offering irresistible discounts so that shoppers can purchase more. Big corporations being the shady, sneaky beasts that they are, though, you might start to wonder if the Black Friday deals 2023 are as good as they seem to be.
Generally, prices are lower, but you have to keep your eyes peeled to ensure you're getting a deal. Doorbusters and other sales tricks can pull you into an impulse buy, causing you to spend outside of your budget.
Some retailers use last year's discounts on this year's items, making the math… a little fuzzy, to say the least. Others might try to offload out-of-season products by making them part of a Black Friday deal. Some stores even artificially inflate prices on toys for a couple of months before Black Friday, then "lower" the price to what they were originally charging.
And that's to say nothing of the dozens of online scams that pop up around Black Friday. Never give your payment info to a site that isn't secure (a secure site will have HTTPS before the address, not just HTTP). Even on a secure site, if something seems too good to be true, it probably is.
To maximize Black Friday/Cyber Monday offers, stick to your list, hop on early deals and get cashback whenever you can. When you shop early, you can leave your cart at checkout and wait. Sellers might entice you to finalize check out with a sweet deal – usually sent to your email.
What Black Friday Deals 2023 Can I Shop for Now?
If you (like us) just can't wait for Black Friday to get here, you're probably wondering just how soon you can get started. The answer is, well, it depends. Here are some of the hottest Black Friday deals 2023 has to offer before Thanksgiving.
1. Electronics
Electronics like TVs, smartphones, computers, laptops, tablets, etc., sell at incredible discounts on Black Friday. This makes it the perfect time to get a new electronic device as a gift for someone close to you or just to treat yourself.
If you need a new iPhone, camera, or laptop, you can count on Black Friday to take care of you. Best Buy, for instance, is running epic discounts on PC laptops and Chromebooks, and you can expect doorbusters on all types of electronics from different brands. 
Walmart and Amazon are running some sweet deals on TVs and other electronics as early as October, too! 
2.Major Appliances
Looking to upgrade your kitchen appliances like fridges, air fryers, instant pots, mixers, coffee makers, and all the little things that make cooking a breeze? Black Friday is the best opportunity to update your (or your loved ones') appliances.
Amazon's Early Black Friday deals include some kitchen appliances – 50% off on select hand mixers, up to 42% off on select ovens, 40% off on cast iron cookware, and much more. Best Buy and Walmart will release some jaw-dropping deals on kitchen appliances in October and November, too.
3.Furniture
Has your living room furniture seen better days? Black Friday is the perfect excuse to upgrade your furniture! 
Whether you need new kitchen and dining furniture, a gaming chair, a mattress, or a kid's vanity table, you can be confident that many stores will offer sweet deals on Black Friday. You can find great discounts on vintage furniture on Etsy, Walmart, and Amazon, among many other stores.
4. Video Games, Consoles, and Virtual Reality
Black Friday gives you the (rare) chance to save big on video games, consoles, and virtual reality. Whether you need a PlayStation, Nintendo Switch, X-box, virtual reality, or gaming accessories, now is the time to grab great deals on your favorite consoles, video games, and VR.
There are plenty of video game offers on big-name stores like Amazon, but check smaller retailers on Cyber Monday!
5. Toys, Collectibles, and Games
Christmas is most kids' favorite holiday. Why? All the new toys "Santa" brings them, of course! Whether your kiddo loves dolls and dollhouses or prefers to get messy with creative play, Black Friday offers excellent savings on kids' toys.
6. Home Tech
If you've seen any of the innovative smart house videos on TikTok, you probably can't wait to get some tech for your home. Whether you want to grab smart lighting, security cameras, assistants, thermostats, switches, or speakers, tech offers on Black Friday have you covered.
Get home tech that's compatible with the brand of your choice – Apple Home Kit, Google Assistant, Samsung Smart Things, or IFTTT– Black Friday has deals on them all!
7. Soundbars and Speakers
Gift yourself with new soundbars, intelligent home speakers, a home theatre, and home audio accessories on Black Friday. As part of the broader "tech" category, you can find fabulous deals on soundbars and speakers of every shape and size.
8. Fashion and Apparel
Are you looking to upgrade your wardrobe? Fashion holds some of the best Black Friday deals 2023 holds. You can hit the jackpot with terrific discounts on these items, from jewelry, bags, shoes, and designer clothes.
Since smaller items like clothing, towels, and accessories are easier to manufacture, businesses can mark these down much lower than normal prices – so keep your eyes peeled!
9. Health and Fitness Items
If you're a health and fitness enthusiast, you probably have dream exercise equipment or a fave skincare line. Or maybe you're looking to start on a health and fitness journey. Or maybe you have a friend or family member who's a health junkie!
Black Friday is the ideal time to get health and fitness products at a significant discount. Like most of the categories here, you can find them through major retailers or check the brands directly for discounts.
What Stores Are Having Black Friday Deals 2023?
Everyone knows that Black Friday is the peak shopping event of the year. Almost every store competes to offer unmatched discounts and rewards to customers. The trick is finding which stores are offering the very best prices for things on your list.
Ultimate Black Friday Deals 2023
Ashley Furniture has discounts and deals on your favorite furniture, home decor, outdoor seating, kids' furniture, bathroom fixtures, lighting, and more.
Amazon is the ultimate one-stop shop for all things Black Friday. You can get discounts on any kind of gift – from smart home appliances to video games, furniture, and much more!
eBay is the ultimate choice for Black Friday tech deals, TV deals, fashion, gaming devices and accessories, and much more.
Target is your year-round fave and place to save on electronics, furniture, clothes, toys, kitchen deals, home items, and entertainment items!
Walmart is another retail store that runs Black Friday deals on all categories.
Kohl's is a great place to shop for kitchen appliances, apparel, furniture, men's accessories, home decor, cleaning appliances, and toys at slashed prices.
Macy's famously runs Black Friday specials on all things fashion, jewelry, furniture, bed, bath, appliances, and more!
BJ's Wholesale is another store to get amazing Black Friday deals, from queen-size mattresses, smart TVs, trampolines, laptops, and massage chairs – the sky's the limit! BJ's Black Friday ad is already out, so you can check its early deals and offers.
JC Penney is a classic for finding deals on kitchen appliances, toys, jewelry, and clothes. 
The Home Depot is your spot if you're hunting for a markdown on tools, home improvement, holiday decor, home decor, and appliances.
Nordstrom is your ultimate store for Black Friday fashion deals!
Finding the best Black Friday deals 2023 brings
All in all, Black Friday can be pretty confusing and stressful if you don't have a plan. Getting the biggest bang for your buck is all about carefully planning things out – from the gifts on your list to which stores you'll visit.
Take your time to compare prices and decide what you truly want to gift this year. Don't be swayed by doorbusters or discounts for things you didn't need (or even want). Focus on meaningful gifts – your wallet and your loved ones will thank you! 
Here at Penny Calling Penny, our holiday 2023 articles are only a part of our growing library. We're dedicated to helping you learn to manage your money, no matter where you're at on your financial journey. Subscribe to our newsletter, so you never miss a Penny, and we'll see you next time!