I f you're on the lookout for a birthday bash that won't break the bank, you've landed in the right spot.
Our guide is your ticket to unlocking the best places for birthday freebies in and around Seattle.
Get ready for a birthday experience like no other, filled with exclusive offers and treats to make your special day truly one-of-a-kind.
Let's dive into the world of birthday perks and turn your celebration into a memory to cherish!
Don't miss out on the awesome birthday deals – sign up early! Most companies will send your gifts straight to your email.
Best Places For Sweet Tooth Delights
1. Baskin Robbins – Scoop Of Sweetness And Cake Savings
Craving a scoop of happiness? 
Sign up for Baskin Robbins' emails and treat yourself to a free ice cream scoop. And guess what? 
You can also slash $3 off your dream cake – now that's a birthday celebration in the making!
2. Applebee's – Sweet Dessert With Your Entrée
Indulging in a delicious dessert is the ultimate way to cap off a great meal. 
With Applebee's E-Club, not only do you get an incredible entrée, but your sweet tooth is in for a treat with a free dessert. 
It's like the grand finale to your dining experience!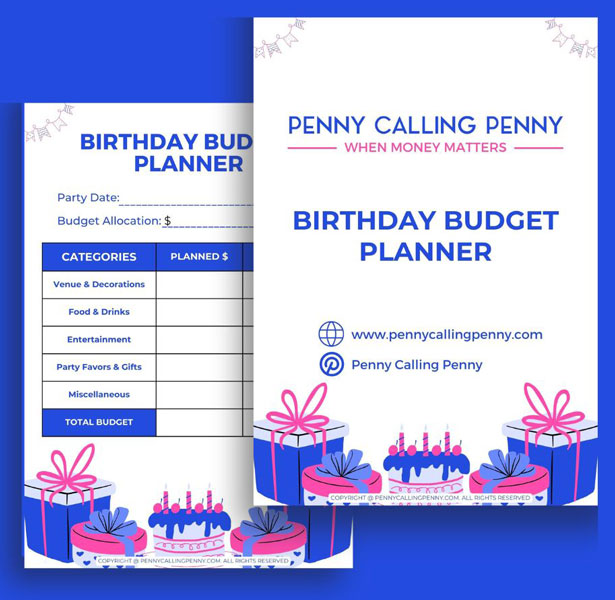 The Ultimate Birthday Party Planner!
Seamless, Stress-Free Celebrations Await!
(By subscribing, you agree to our terms & conditions, privacy policy, and disclaimer.)
3. Ben & Jerry's – A Scoop Of Bliss
Ice cream lovers, rejoice! Ben & Jerry's Flavor Fanatic program is your ticket to a heavenly birthday treat. 
Sign up, and on your special day, savor a complimentary single scoop of pure bliss. 
It's the perfect way to celebrate with a spoonful of happiness!
4. BJ's Restaurants – Birthday Pizookie® Party
Pizza and a cookie – sounds like a dream, right? 
BJ's Restaurants Premier Rewards Plus program brings that dream to life with a Birthday Pizookie® party. 
Indulge in this mouthwatering dessert to make your birthday celebration extra sweet and memorable!
Best Places For Savory Cravings
1. Arby's – Roast Beef Classic Sandwich Extravaganza
Craving a hearty sandwich? Arby's has your back! 
Just hop onto their email list, and you'll score a free roast beef classic sandwich with the purchase of a drink. 
Plus, they throw in an exclusive birthday coupon – talk about a stacked deal!
2. Black Angus – Steak Lovers' Paradise: Free Steak Dinner
Are you a steak enthusiast? Black Angus has a treat for you – a free steak dinner! 
Join the ranks of Black Angus enthusiasts and savor the taste of celebration on your special day.
Best Survey Sites To Make Extra Money
Bag $300 monthly just for Dropping Your Opinions with Survey Junkie!
Grab Your Piece of the $879 Million Survey Pie with Swagbucks!
Daily Jackpot: Claim your share of $1000 with Inbox Dollars Opinion Bonanza!
Seize up to $50 per Survey with Branded Surveys!
Skyrocket Your Stash by 50% with PineCone's Special Formula!
3. Blimpie – Subscribers Delight: Free 6″ Sub With EClub
Subway's got nothing on Blimpie's EClub! Join, and you'll snag a free 6″ sub. 
It's a sandwich lovers' dream come true – and all it takes is a simple sign-up.
Best Places For Italian Feasts
1. Buca di Beppo – Italian Feast: $15-20 Gift Voucher
Buca di Beppo welcomes you to an Italian feast! 
Join the Buca E-Club, and a $15-20 gift voucher will grace your inbox on your birthday. 
It's time to celebrate la dolce vita!
2. Romano's Macaroni Grill – Email Sweetness: Free Dessert
Sign up for Romano's Macaroni Grill email and satisfy your sweet tooth with a free dessert on your birthday. Because every Italian meal deserves a sweet ending!
Best Places For Bakery And Breakfast Bliss
1. Einstein Bros. Bagels – Breakfast Delight: Free Egg Sandwich
Start your birthday with a free egg sandwich! 
Join Einstein Bros. Bagels' Schmear Society, grab a drink, and savor the deliciousness. Because birthdays are for treating yourself!
2. IHOP – MyHop Magic: Free Meal and Pancakes
Hop into the celebration with IHOP's MyHop! 
Get a free meal and stack of pancakes on your birthday – because breakfast is the most important meal, especially on your special day.
Best Places For BBQ Enthusiast's Haven
1. Famous Dave's – P.I.G. Club: Tasty Gift Awaits
Join Famous Dave's P.I.G. Club and unwrap a tasty gift on your special day. BBQ lovers, rejoice – your birthday just got a whole lot more flavorful!
2. Jack's BBQ – Pitmaster's Delight: Free Pie Dessert
Join Jack's BBQ Pitmaster Club and sweeten the deal on your birthday with a free pie dessert. Because every BBQ celebration deserves a sweet ending!
Best Places For Subs And Sandwiches Galore
1. Firehouse Subs – Subs Galore: Free Medium Sub With Rewards
Calling all sub enthusiasts! Join Firehouse Rewards and claim your free medium sub. 
It's not just a meal; it's a birthday celebration between the buns!
2. Jersey Mike's – Sub And Drink Duo: Free Regular Sub & Drink
Join Jersey Mike's email club and dive into a birthday feast with a free regular sub and drink. 
It's a sub-tastic way to celebrate your special day
Best Place For Mexican Cuisine Fiesta
1. Qdoba – Qdoba Rewards: Free Birthday Treat
Join Qdoba Rewards and spice up your birthday with a free treat. 
Your celebration just got a whole lot more flavorful with this Mexican cuisine delight!
Best Places For Seafood Delights
1. Ivar's – BOGO Free Entree At Carte Clam Club
For Seafood Admirers: Join the Carte Clam Club at Ivar's and reel in a birthday treat! 
Receive a BOGO free birthday entree, up to $20 in value. Seafood lovers, this one's for you!
2. Red Lobster – Fresh Catch Club: Special Birthday Offer
Join the Fresh Catch Club at Red Lobster and reel in a special birthday offer. 
Seafood lovers, get ready for a birthday celebration that's as fresh as it gets!
Best Places For Cool And Refreshing Treats
1. Jamba Juice – Smoothie Bliss: Free Small Smoothie
Join Jamba Juice's Insider Rewards program and sip on the birthday joy with a free small smoothie. 
It's the perfect, refreshing way to celebrate your special day!
2. Rita's Italian Ice – Cool Birthday Treat: Rita's Birthday Club
Join Rita's Birthday Club and chill out with a free birthday treat. 
It's the cool way to celebrate your special day – Italian ice style!
Best Places For Fine Dining And Drinks
1. Gordon Biersch – Email Perks: Free Entrée With Purchase
Gordon Biersch invites you to a dining experience like no other. 
Sign up for their email list and enjoy a free entrée with purchase on your birthday. Fine dining, birthday style!
2. Regal Theaters – Movie Magic: Free Small Popcorn
Enjoy a movie night on your birthday with Regal Theaters! 
Get a free small popcorn and make your cinematic celebration extra buttery and delightful.
Best Place For Royalty Treatment
1. Red Robin – Royalty Treatment: Free Birthday Burger
Join the Red Robin Royalty program and claim your throne with a free birthday burger. It's not just a meal; it's a royal feast fit for a birthday celebration!
Best Places For Unique Birthday Experience
1. Smith Tower – Rum Runner's Cheers: Free Birthday Drink
Elevate your birthday celebration with Smith Tower's annual Rum Runner's membership. 
Sign up for $125 and enjoy a free birthday drink with a view. 
Cheers to a birthday celebration with a touch of elegance!
2. A&W – Join The Mug Club For A Root Beer Float
Remember those childhood days sipping on a cold root beer float? 
Well, A&W's Mug Club brings back those sweet memories! 
Join the club and treat yourself to a complimentary root beer float – the perfect blend of nostalgia and sweetness.
3. Auntie Anne's Pretzels – BOGO Pretzel Perks
Who can resist the aroma of freshly baked pretzels? 
Auntie Anne's Pretzels has a treat for you – simply download the Pretzel Perks app, and you're in for a buy-one-get-one-free pretzel delight. 
It's a snack-time win that'll have you coming back for more!
4. Benihana – $30 Gift Certificate With Chef's Table Entry
Calling all foodies! Join Benihana's Chef's Table and relish a $30 gift certificate on your birthday. 
Prepare for a dining experience that's not just a meal but a celebration of flavors.
5. Edible Arrangements – Chocolate-Dipped Fruit Extravaganza
Health meets sweetness at Edible Arrangements! 
Join their Edible Rewards program and receive an assortment of free chocolate-dipped fruit on your birthday. A guilt-free indulgence awaits!
6. Hooters – Wings Extravaganza: 10 Free Wings
Become a member of the Hooters e-club and wing it on your birthday! 
Enjoy 10 free wings as you celebrate in true Hooters style.
7. Sizzler – Eclub Surprise: Free Birthday Treat
Join Sizzler's eclub and savor a free birthday treat. It's the classic way to celebrate with a touch of steakhouse elegance on your special day!
Conclusion
As we wrap up this guide to fantastic birthday freebies, we hope you've found your perfect treat for the special day. 
From delicious desserts to savory delights, these offers are all about making your celebration extra sweet.
But guess what? The savings don't end here! 
At Penny Calling Penny, we're here to help you save and make the most of every opportunity. 
Subscribe to our newsletter for more money-saving hacks, exclusive discounts, and financial tips. Because every penny counts on your journey to financial well-being.
Join us, and let's make saving money and making money a breeze. 
Your financial wellness matters, and Penny Calling Penny is here to support you every step of the way. 
Cheers to more savings, more celebrations, and a brighter financial future!