A
re you in the market for a new homeowners insurance policy?
Shopping for this type of coverage can be daunting, as there are many aspects to consider before making your decision.
Finding the right policy involves identifying both your needs and preferences, so you can select one that meets them while also delivering value at an affordable price point.
In this blog, we'll explore some tips and considerations to keep in mind when choosing a homeowners insurance policy — from evaluating risk factors to comparing carriers and plans — so you can make an informed decision about the best coverage option for you.
Helpful Hints For Picking The Right Homeowners Insurance Policy
(1) Identify Your Needs And Preferences
When selecting a homeowners insurance policy, it is important to identify your needs and preferences.
To do this, consider the type of coverage you need based on your lifestyle and specific risks associated with where you live.
If you have valuable items such as jewelry or art, for example, you may benefit from additional coverage.
You should also ask yourself if you need to ensure a detached garage, shed, or other structures on your property; these structures are often not included in standard policies and require an additional premium.
In addition to considering potential risks and the types of coverage required to protect against them, it is also important to think about the policy limits that meet your needs while staying within a comfortable budget.
Different limits may be available in preferred categories (dwelling coverage limit, personal property limit), and all should be taken into account when shopping around for the best option for you.
It's also important to explore discounts that may be available when purchasing a homeowners insurance policy — these can help save money in the long run and make certain plans more affordable.
Some common discounts include those for security systems and smoke detectors, deadbolts on exterior doors, impact-resistant roofs, alarm systems monitored by an approved company, gated communities, and bundling multiple policies together with one provider.
(2) Evaluate Risk Factors
Once you've identified your needs and preferences, it's important to evaluate the risk factors associated with insuring your home.
These may include things like
Whether or not your residence is in an area prone to natural disasters such as floods or earthquakes
What type of building materials were used in its construction
How close you are to a fire station
If there have been any recent major weather events in your area.
(3) Consider The Different Types Of Homeowners Insurance Policies
Homeowners insurance typically includes four main types of coverage: Dwelling Coverage, Personal Property Coverage, Liability Coverage, and Additional Living Expenses.
Dwelling coverage protects your home from losses due to fire, windstorms, hail, lightning, theft, and vandalism.
It also covers damage caused by frozen or burst pipes and any other damages due to general wear and tear.
Personal property coverage helps cover losses in case of theft or damage to belongings within the home, such as furniture and appliances.
Liability coverage helps protect against lawsuits related to damage or injury caused by you or a household member on another's property.
And finally, additional living expenses coverage helps cover costs associated with temporary relocation in the event of a major disaster that makes your home uninhabitable while repairs are ongoing.
(4) Compare Carriers And Plans
Consider things like policy features, deductibles, discounts available, customer service ratings, and payment plans.
Additionally, compare home insurance rates to ensure you're getting the best value for your money. With a comprehensive side-by-side comparison of policies from multiple insurers, you can make an informed decision about which plan works best for you in terms of coverage and cost.
(5) Read Policy Reviews And Ratings
When selecting the right homeowner's insurance policy for your needs, it's important to consider policy features, deductibles, discounts available, customer service ratings, and payment plans.
Still, it's also important to read what other people say about different carriers and plans.
Going beyond insurers' marketing materials, reading reviews from existing customers can provide valuable insight into their experience and help you narrow down your choices.
Often online review sites and consumer advocacy organizations will provide user-generated ratings that can help you assess the quality of a particular plan and provider.
Consider looking at customer satisfaction ratings as well as individual reviews to get an idea of the kind of service each carrier offers.
Additionally, you may want to check the Better Business Bureau website for complaints filed against a company before signing on with them.
(6) Understand What Is Not Covered By A Homeowners Insurance Policy
In addition to assessing the coverage options available, it's also important to understand what your policy does not cover.
Generally speaking, homeowner's insurance policies do not protect against losses related to flooding, earthquakes, intentional acts of destruction (such as vandalism), or wear and tear over time.
Suppose you live in an area prone to natural disasters such as floods or earthquakes.
In that case, you may need additional coverage beyond a standard homeowners insurance policy — so check with your insurer about any extra policies they offer that could help protect your home.
When purchasing homeowners insurance, consider factors like the age and condition of your house, whether there are any special features or upgrades that may impact the cost of coverage (such as a pool or outdoor kitchen), and any optional riders you may want to add.
Researching before signing on the dotted line can get you the right coverage for your needs at the best price.
(7) Ask Questions Before Making A Decision
Finally, don't be afraid to ask questions if something isn't clear. Your insurance company should be able to provide more in-depth information about their policies and any optional coverage you may need.
It is an important step that can help ensure you are getting the coverage you need at a fair price.
With a comprehensive understanding of what your policy covers, you can make an informed decision about the right coverage for your home.
Related Post: How To Lower Home Insurance: Step-By-Step Guide
Conclusion
Homeowners insurance can help protect you and your belongings if something unexpected happens.
With so many options on the market, it's important to compare plans and read reviews before selecting a policy that works for you.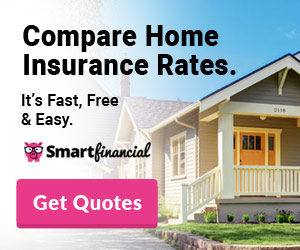 Make sure to understand what is not covered by a standard policy, and consider any extra coverage options from your insurer to ensure you have full protection for your home.
Do your research, ask questions, and make an informed decision — so that you can rest easy knowing that you are fully protected!