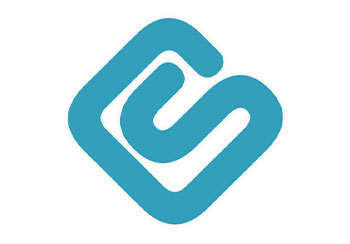 Trustpilot Rating – 4.3/5
It provides you rewards for performing activities online that you are already doing. Rewards can be either gift cards or PayPal cash. It has 4.3 stars on Trustpilot and even allows its users to donate their rewards to different charities. They give 7000 free gift cards every day.
I f you're anything like us, you always look for ways to make money online. Chances are you've heard that you can make money on Swagbucks and wondering if it is legit. Scams are on the rise on the internet, and it is wise to verify if a money-making site is legit or not. The last thing you want is to lose money while looking for more.
This article is a complete Swagbucks review to help you understand if it is a legit website to make money online. We'll uncover everything right from what Swagbucks is to how you can make money with it and its comparison to other websites. You're in the right blog if you need rewards to do simple things on the internet. 
How Does Swagbucks Work?
Swagbucks is a website that can reward you for completing simple tasks you're probably doing online. Put money back into your wallet for completing tasks like online surveys, shopping, and reading emails. You can also get gift cards instead of cash rewards. It is free to join Swagbucks, and you earn Swagbuck Points (SB); each point is equivalent to one cent. 
Stack as many SB points by completing various tasks, and you can cash out through PayPal or redeem a gift card from participating stores like Walmart, Amazon, Starbucks, eBay, etc. You need as little as 300 Swabuck points to redeem them for a gift card or PayPal cash. Alternatively, you can donate your Swagbuck rewards to charities like The Human Society, Unicef, and The Breast Cancer Research Foundation.
The signup process is straightforward and needs only an email and password. Alternatively, you can join with your Facebook or Google account. Once you sign up, you can complete tasks online via your smartphone, PC, laptop, tablet, or any other device that can connect to the internet.
Can You Make $100 On Swagbucks?
The short answer is yes! It is possible to earn Swagbucks points equivalent to $100. Swagbucks offers a dozen ways to stack on reward points, and capitalizing on all of these can help you make up to $100 per day. Beisa on Trustpilot says you can easily earn $200 a month. Notably, you'll need to spend a substantial amount of time on the app to increase your chances of making more. Most tasks, like surveys, can pay up to $5 per task—which can take up to 15 minutes. 
Additionally, Swagbucks run special events that offer bonus rewards, huge discounts, and deals within its ecosystem. Remember, taking your time to complete tasks might be a while before earning that first $100 on Swagbucks. Nonetheless, spending time on Swagbuck is worthwhile as you can accumulate points, and over time you'll have something substantial. For instance, if your goal is to get a Christmas Gift, you can sign up for Swagbucks and participate in completing various tasks and accumulate reward points. Redeem your points during the Chrismas Holidays and get gifts to give without spending money out of your pocket. 
Is Swagbucks Legit? A Look Into Swagbucks Reviews
Sometimes, Swagbucks may sound too good to be true, and we can categorically confirm that it is a legit site that pays people to complete simple online tasks. According to Swagbucks, they've paid out over $781 million to its members to date, and they give out up to 7k gift cards per day.
Are you not yet moved that Swagbucks is a legit company? Another way to verify that this site is legit is to read reviews from real-life customers. Swagbucks is top-rated on Trustpilot with over 29k reviews. 66% of these Swagbuck reviews rated a 5-star while 17% gave it a 4-star rating. And this shows that this company has a higher percentage of ratings above four out of possible 5-stars. Swagbucks rating averages 4.3 stars, which is close to a five-star rating.
Angela says this is the best online place to get paid to play easy games. Whether you're looking to get deals on items you use daily or get paid to do the things you're already doing, it is evident that Swagbucks is the leader regarding reward programs.
On the flip side, Swagbucks has its downside, and few people have had a negative experience. Some members are complaining of low earning rates and poor customer service. However, considering the number of positive customer experiences, the bad ones might be isolated cases. One of the ideal ways to prove that you can make money on Swagbucks is to sign up. 
The Swagbucks app on the play store boasts over five million downloads with an average star rating of 4.2. Additionally, the app has over 106k reviews, which shows that it is super popular and proves legit— otherwise, it wouldn't have attracted that many downloads on the play store alone. 
Ways To Make Money With Swagbucks
As mentioned earlier, Swagbucks' ecosystem is vast, and your earning potential is big, thanks to dozens of ways to earn money. Maxing out these activities can increase your chances of earning more SB points. The best part is that these activities can be pretty simple, giving you the opportunity to complete as many as possible. Below are excellent ways to make money with Swagbucks. There is no specific time to complete your Swagbuck tasks, and you can, so during your free time or set a particular time of the day for completing surveys, watching videos, etc. 
Shop Online and In-store
Did you know that you can get paid to shop online or offline? That's right! You can get your money back and earn rewards thanks to Swagbucks deals, discounts, and cashback promotions. Swagbucks partners with leading stores like Walmart, Amazon, eBay, Kohl's, The Home Depot, Lowe, Best Buy, Staples, Sam's Club, and many more to offer you cashback, coupons, and rewards. 
Whether you need to shop for Halloween, looking for dining deals, travel, or entertainment, Swagbucks can help you recoup your money back and sometimes get rewards points. For instance, Lowe's coupons will earn you 4% cashback and 4x Swagbuck rewards. What you need to do is to visit the Magic Receipts under the Shop section to get offers. Shopping through Swagbucks is an excellent way to earn rewards for doing typical personal tasks.
Take Surveys
Have you ever had a company send you a questionnaire to fill out? It can be through text, email, or a form on a website. However, often, those surveys don't pay for your time, and Swagbucks bridges the gap and will pay you to complete brief surveys. 
Paid surveys mean you get real money or gift cards in exchange for your opinion on specific products and services. Thousands of brands, companies, and organizations rely on Swagbucks to gain customer insights about their products and services, and that is where you come in to help as a responder. You can fill out and submit as many surveys as possible, earning more points. 
To get started with paid surveys, you need to complete your profile. There are various types of paid surveys, and these are product appeal, brand recognition, advertising effectiveness, and surveys about services. How much can you earn from surveys on Swagbucks? This depends on the surveys you complete and could range from $.25 to $50 per survey. If you consistently fill out surveys throughout the month, you can earn up to $250 extra money. 
Furthermore, you can get free products and services to test and provide honest feedback. What a great deal to get items you need for free and, in exchange, give an opinion. The brands and businesses will use your feedback to tailor-make their products or services to suit the customer. 
Play Games
Another way to make money on Swagbucks is by playing games. Nothing is more fun than playing your favorite game online and getting paid. Swagbucks pays gamers through reward points for playing the games on the site. Whether you like playing Wheel of Fortune, Solitaire, or Star Trek, there are hundreds of online games to explore on Swagbucks.
How much can you earn playing online games on Swagbucks? You can earn Swagbuck points depending on the type of game you play. For example, you can earn up to 16,000 SB points for playing the Sports Illustrator Sportsbook. This can translate to $160 money back for spending just $20 on the game. Star Trek can reward you with up to 800 SB points. You can max out these games and earn more Swagbucks points. Importantly, you can play your games online through the Swagbucks app, which means you can do it anytime, wherever you're.
Watch Videos
How many hours do you spend watching TikTok Videos, Facebook Reels, or Youtube Videos? You're wasting time if you spend several hours a day on these social media apps without earning any money. Swagbucks will reward you for watching videos, movies, and games online. Technically, Swagbucks partners with various apps and websites that pay to watch videos. You can make an extra $5 per day watching awesome videos and providing feedback on the content on those partner apps and sites. The videos range from Home and Garden, Tech, Travel, Food, and Entertainment. 
Search Online
Unless you've been living under a rock, you search on Google and Bing. Unfortunately, those search engines won't pay you. The Swagbucks search engine is an excellent way to make money while searching for stuff online. Whether you're looking for a tutorial, news article, answers to your questions, or need to read a blog, you can make money using the Swagbucks search engine. 
How Does The Swagbucks Search Engine Work?
You need to install the browser extension on your chrome, and you can earn points every time you search using the browser extension. Alternatively, you can use the search bar directly on the Swagbucks site to earn extra SB points. 
Read Emails
Do you receive promotional emails? Marketing emails can be too much sometimes, filling your inbox with junk emails. Well, Swagbucks will pay you for every promotional email you get. That's right; you get paid to read emails. Swagbucks will send you promotional emails to read and confirm by clicking a button. You earn your rewards automatically after confirming.
How Does Swagbucks Compare To Other Reward Sites?
Many reward sites, like Inbox Dollars and Rakuten, can pay you. However, Swagbucks stands out from the rest as it provides dozens of ways to earn rewards and cashback. From coupons to surveys to searching online, shopping, and reading emails, you can complete dozens of tasks and make a substantial amount.
Swagbucks is free to sign up for and has a welcome bonus. Get a $10 bonus instantly after signing up. Cashing your rewards is pretty easy, and you can opt for gift cards or get real cash through your PayPal. Another thing is you don't have to wait, and you can earn immediately after joining. Other sites can put you on a waitlist, especially regarding surveys, and it may be a while before making anything.
Swagbucks has an app, unlike other rewards sites, making it easier for you to earn money on the go. Whether on a train, at the parking lot, or during lunch break at work, you can complete your tasks anywhere and earn rewards during your free time.
Swagbucks Is Legit And Worth It
While Swagbucks may not replace your current income or make you an instant millionaire, it is an excellent way to earn extra dollars during your free time. Plus, you've got nothing to lose since signing up is 100% free and fast. The secret is consistency and determination to earn as many SB points as possible. 
Dedicate time in your schedule to handle a specific task and earn extra cash.
Here at Penny Calling Penny, we continue to explore cool and easy ways to make money online. Would you love to get money-making tips in your inbox? Sign up for our free newsletter to get resourceful tips ahead of everybody else.