A
re you in search of some best ways to make extra money online outside your routine job? Whether you work a traditional 9-to-5 job or work nights and weekends to supplement your income, it appears that everyone could benefit from a little more cash.
Check out this list of unique ways to make money before you sign up for another shift delivering groceries. Many require your creativity, while others aren't your typical side hustles. While some of these money-making ideas are simple ways to earn an extra $20 per month to put into your savings account, others can make you hundreds or thousands of dollars, and others can even help you establish your own side business.
Smart Ways To Make Extra Money Online Right Away!
Find the best ways to bloat your pockets with cash:
1. Perform Simple Task And Earn!
People can use their smartphones, or the company will provide you with a free barcode scanner after onboarding the Nielson Consumer Panel. Now, you can scan the UPCs on each product's back whenever you go shopping and send your data to Nielsen.
Nielsen will give you gift points that you can use to get accessible electronics, jewellery, household items, and even children's toys.
The more time you spend on the panel, the more chances you'll have to gain points toward prizes. You'll also be entered into the panel's numerous sweepstakes, and vacations and brand new cars are among the awards.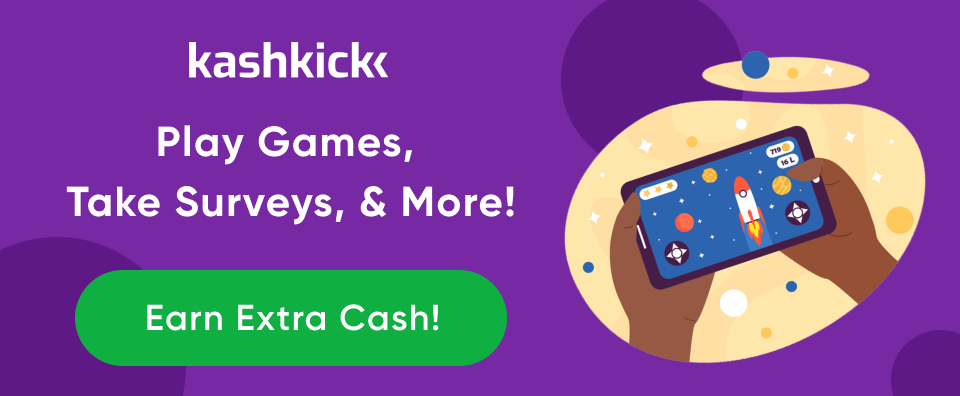 2. Allow Someone to Stay in Your Apartment for the Night
Do you have a spare room? You might as well list it on Airbnb to see if you can make some money out of it. If you're a good host with an attractive location, you may make hundreds, if not thousands, of dollars this way.
Additionally, Airbnb enlists apartments, single rooms, guest houses, and you may even list a couch; that's something great for sure! A few easy measures can distinguish between a fantastic experience and less than ideal.
Here are Some Suggestions:
a. Make your space available when it is in high demand in your neighbourhood. Conventions, sporting events, concerts immediately come to your mind.
b. Be a kind host by stocking your home with the items you'd find in a hotel — toilet paper, soap, and towels. Enter your detailed information into the calculator of Airbnb for getting a free revenue estimate.
3. Turn Your iPhone Photo Collection Into Cash
Are you an experienced photographer? You can make additional Money without becoming a full-time photographer if you have an iPhone and a photographic eye.
You'll also require access to marketable scenery. Foap is an app that allows you to convert your iPhone images into Money.
The following is how it works: You sign up for an account after downloading the free program. You snap an excellent photograph and post it on Foap's marketplace. Someone pays $10 for the right to use your photo, and you've earned $5.
You will make $5 every time you sell your photo sell like 20 odd times and can have $100 in your wallet within five minutes of your work only. So far, so good, isn't it? Though it does have some restrictions.
For starters, the Foap developers must approve your photo. It won't make it to the market if it's too little, grainy, or dull (think: unmarketable). And what about those adorable Instagram photos? They also don't accept those. Here is everything that you need to notice.
4. Get a Refund Cash From Your Credit Card
You are the one who's not using a reward credit card? You are losing out on free money on your routine transactions. Do you want it to happen again with you? No way! So all you have to do now is make sure you don't go overboard with your purchases — and that you pay off the card at the end of each billing cycle.
Here's one that we like: The Chase Freedom Unlimited card is called. What is its claim to fame? You'll get 1.5 per cent cashback on all purchases, plus a $150 bonus if you spend $500 within 90 days of joining up. The cashback incentives do not expire, and there is no annual charge. Here's where you can sign up for a 15-month credit card with a 0% initial APR. So, again, it's one the smart ways to make extra money online.
5. Assist Small Business Owners – Ways to Make Extra Money Online
Does a salary of $60 per hour appeal to you? How about having the flexibility to work from home while also assisting others in their endeavours? As per the business owner and CPA, Ben Robinson, who guides others on becoming a virtual bookkeeper via his online course – "Bookkeeper Business Launch," and it's the benefit of working in a profession as a bookkeeper.
And no, you don't need to be a CPA to succeed in this industry. Also, in this real-world full of problems, it will assist you if you are highly dedicated to helping business owners and people with basic computer skills.
It's a fantastic chance for stay-at-home moms, millennials fresh out of college, and anybody else looking to earn real money while working from home.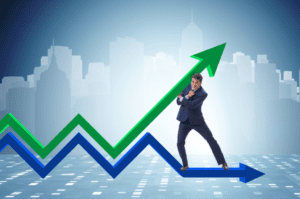 6. Start Investing Like a Hedge Fund (With $500)
Hedge funds are regarded as an affluent, aggressive, strategic, and intelligent method to invest – and are out of reach for the majority of us. Because most hedge funds need a minimum investment of $250,000 to join, they function as private clubs for the wealthy, with a velvet rope separating them from ordinary investors.
Titan claims that even if you don't have a quarter-million dollars lying around, you can still get in on the fun.
All you require is $500 for getting started. For instance, Titan is a user-friendly, ergonomic investment tool that is efficient in mimicking the financial actions of the best hedge fund.
Moreover, based on all the hedge (limited) funds' you've been buying. As a result, it invests its investors' money in a portfolio that comprises the 20 best stocks. Additionally, Titan believes that these stocks acquire the long-term and highest growth prospects.
In addition to this, co-founders of Titan are all the former managers of a hedge fund who now are heavily invested and focused on their Titan portfolios. And these are the same stocks in which you people would be supporting. 1% of the annual fee is what the company earns on your investment.
7. Participate in Clinical Studies to Earn Money
Getting screened for allergies or testing out new vaccines can make some people thousands of dollars each year. This type of "job" is frequently done on weekends or around their work schedules, requiring no special skills or knowledge.
They're enrolled in clinical and research trials for novel medications, gadgets, and medical therapies. Also, they are paid a large sum of money in exchange.
You must be between 18 and 60, with no history of serious diseases or medication problems even if you do not have any illness or situation being studied, which can be anything related to high cholesterol, cancer, or acne. A person can remain healthy, according to the study.
The amount you earn is determined by the length and invasiveness of the treatments – the "ouch factor" plays a significant role in your earnings.
Most trials are classified as Phase I, II, or III investigations. Phase I studies look at how safe a treatment is, whereas Phase II and III research examine its effectiveness. Because most medications in Phase I studies haven't been evaluated on humans yet, only participate in Phase II and III trials if you're concerned about side effects.
Have a glance at everything you should know. The areas where you can look for opportunities are:
8. Upload YouTube Videos
Do you own a smartphone or a video camera? Bang on! Now, you have everything you should have to make money on YouTube.
Please make a video, upload it, monetize it with a few clicks, and start informing your Facebook friends about it. Rinse, lather, and repeat. You won't make millions, but you might generate a good side income. Uploading videos on YouTube is one of the best ways to make extra money online.
We are talking about a writer Steve Gillman who, years ago with his wife, made a 10-episode program that starred Steve on – "Ultralight Backpacking." Both of them had a camera, so it was free for them. Those backpacking videos didn't go viral, but they have progressively generated more than $1,000 profit over the years.
Opening a YouTube account and uploading your videos is completely free. Further, you can join the "YouTube Partner Program", and following can set up a Google AdSense in your account or on your videos to avail huge profits from them.
It inserts advertising into your videos automatically, and you get paid every time someone clicks on or, in some situations, sees the ad. You have the option of looking at the video monetization criteria of Google of what sort of films or content qualify in it. They must, in general, be family-friendly and contain your material.
Choose a topic related to a pastime or a passion of yours. If you want your content or video to go viral, you should focus on how much money you earn is precisely determined by your understanding and skills to advertise or promote your films, or in fact, you can find it out by learning too. And to be honest, the themes you cover up contributes a lot to making your video go viral. Also, remember, to make a lot of money, you'll need a large amount of traffic.
9. Offer Your Plasma for Sale
Have you ever considered putting your body on the market? That's not the case. You can sell your plasma for a profit, and it's a chance to earn money while simultaneously helping others in need.
The procedure takes roughly two hours and does need a needle, but it is straightforward. At the same time, you are busy watching TV or reading some thriller or exciting book, a machine functions to collect your blood and then separates the plasma.
Well, it interests you for sure. For more alternatives, Google "plasma centre + [your city]" and ask your friends for recommendations – many centres give referral sign-up bonuses. For getting eligible for it, you should:
If you want to participate, then your age should be above 18.
Should have overall good health
You must be at least 110 pounds.
What do you think, how much you can earn through plasma donation? Often, plasma donation centres pay you between $20 and $30 on every visit, plus with the holidays that take place up to twice a week.
10. The Smart Way to Sell Handmade Jewelry or Craft Goods Online
Jewellery designers create a wide range of products, including earrings, necklaces, bracelets, and rings. And you'll undoubtedly find a market for what you do. Whether your work is related to old, scrabble tiles, felt, metal, deer antlers, or origami cranes.
Now, what do you think how much you'll be able to earn? Ummm, well, that depends upon what you are selling and, most importantly, where you are selling (the palace where it's valued more).
If you put your things on a marketplace like Etsy, for example, you'll have to pay some costs, including a 5% transaction fee. However, Etsy attracts millions of customers, so that the exposure may be worthwhile. Whatever you do, keep in mind not to underprice your items. In addition to this, time, listing fees, shipping, materials, and many other charges must be capped.
You can sell various crafts, but you must be strategic in your approach. When Lena Gosik-Wolfe initially started selling custom 3D-printed cookie cutters, some vendors were having trouble growing their companies. As a result, she started a second company to assist crafters in selling their wares online. And probably, it's one of the best ways to earn extra money online.
Here are the Few Suggestions:
Be Aware of Your Intended Audience – Figure out who's possibly interested in buying your stuff.
Focus More on Developing Your Brand – It indeed makes a difference when you have an Etsy page with a cherry on top is its unique look. The look is given a final look with the company's original logo, design, colours, and cover image.
Photos & Product Descriptions and are a Must.
The customer notices a significant difference when photographs are clear and brilliantly lighted, showcasing the item's details.
11. Create an Electronic Book
You may write a book if you're an expert in your field or have an interesting life story to tell. Nonetheless, there is no requirement of sending it to all the bigger publishing houses of New York.
Amazon's Kindle Direct Publishing technology allows you to self-publish ebooks. Steve Gillman, who's a writer earned $2,000 from a Kindle Ebook.
He began earning $350 a month after posting on Amazon. What's the best part? Even months and years later, he was still making money. The amount you make is determined by several factors, including the price you market your book for and the number of copies sold. For example, on ebooks priced between $2.99 and $9.99, Amazon pays up to 70% royalties to authors.
Use One of These Ways to Fill Your Pocket With Extra Money!
You can try one of these methods to make money online and see if you can turn around the table for yourself. Ensure you use this extra money to its maximum potential with the help of budgeting.