T here's nothing more stressful than a surprise home repair – especially when it might bust your budget. And when it comes to pricey home repairs, a new roof is at the top of the list.
The cost of a new roof ranges from $5,727 to $12,410, depending on the size, materials used and more. But if you don't have the cash on hand, you may be able to get your insurance to pay for a roof replacement.
This post is all about how to get your homeowners insurance policy to cover the cost of roof repairs or pay for a new roof. Read below to learn how to file a claim, how to get it approved and more.
Does Homeowners Insurance Cover Roof Repair Or Replacement?
In general, homeowners insurance will cover roof repairs or roof replacement if the damage is caused by an accident, fire, hail or anything else specified by your policy. Your insurance company may or may not cover wind damage, depending on the policy. 
Insurance companies usually won't pay to replace or fix your roof if the damage is caused by normal wear and tear over time. For example, if you have a 25-year-old roof and want to file a claim because the roof leaks after heavy rain, you'll probably have to replace it out-of-pocket. 
For example, Lemonade Insurance generally covers roof damage when it's caused by accidents, windstorms, hail and more. Having the right amount of coverage could come in handy when you need it.
How To Get Insurance To Pay For Roof Replacement?
Your insurance policy may either have repair coverage or replacement coverage. If you only have repair coverage, the insurance company will usually only provide a percentage of the replacement cost. The older your roof, the lower the percentage. 
If you have replacement coverage, then the insurance provider should pay the entire cost of replacing your roof.
(1) Contact Your Insurance Agent
If you suspect you have roof damage, you need to contact your insurance agent and ask them how to file a claim. They will lay out the necessary steps, like which forms you have to complete. They can also schedule an adjuster to visit the property and determine the damage. You can usually file a claim online or through the insurance company's app, if they have one. 
Don't delay in filing a claim. If your roof is missing layers of shingles, then water could come in and damage the home's interior. This could cause much more damage, some of which the insurance company may be hesitant to cover if they can prove you didn't act fast enough. 
Some companies require that you file a claim within 30 to 60 days of the initial event. If you wait too long, then your claim will be denied even if the damage would otherwise be covered under your policy.
If the damage was widespread throughout the local area, filing a claim later can also mean that it will take longer to get your claim approved. This means you will be waiting longer to get the necessary funds.
(2) Document The Damage
As soon as it's safe, you need to take pictures and document the damage on your roof. If you feel comfortable, use a ladder to get on the roof and take comprehensive photos of what you see. 
If you're having a roofing company provide quotes, you can ask them to send you any photos they take. Make sure to note the date that the photos were taken.
(3) Get Multiple Estimates
If you're trying to get your insurance company to cover a new roof or pay for repairs, try to get several different quotes from roofing companies. Do your research to find a dependable contractor. 
Ask your neighbors and local friends for recommendations. You can also create a post on your neighborhood's Facebook or NextDoor page. Look up reviews on Google and make sure the company is licensed. 
Avoid getting quotes or hiring people who solicit in person. Many shady or illegitimate contractors go door-to-door after a disaster offering to provide a quote on the spot. These companies may either take your money and never finish the job or say you need more work on your roof than is actually necessary.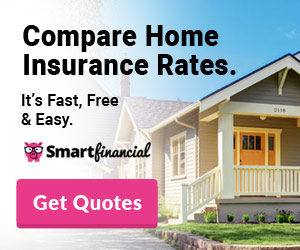 (4) Keep Meticulous Records
Filing a claim requires that you be detail-oriented and note exact dates to ensure that your claim is approved.
You should note when the damage occurred and mark when you first called the insurance company, who you spoke to and any subsequent calls or emails. It may be better to email the insurance company to have written proof of your communication. If you do talk over the phone, make sure to take extensive notes on your phone calls.
After the claim is filed, you should follow up to see if there is anything the agent needs from you. Insurance companies can drag their feet when it comes to claims, so it pays to reach out and verify that progress is being made.
(5) Don't Assume The Insurance Company Will Approve The Claim
Even if your next-door neighbor is having their roof covered by an insurance company, you should not assume that your provider will offer the same coverage. Claim approval depends on the policy, roof condition and other factors. 
For example, if your roof is more than 20 years old, you'll probably have trouble convincing your insurance company to pay out. At that point, the roof may be past its prime.
(6) Pay The Deductible
After filing an insurance claim, the company will review all of the information and decide whether or not to approve the claim. If the claim is approved, then the insurance provider will either send you a check directly for the cost of the roof or pay a roofing company of your choice.
However, you may still have to pay a deductible before the insurance company will pay its portion. The cost of the deductible will vary depending on your specific policy, but in some cases it can range from 2% to 5% of the home's value. 
For example, if your home is worth $250,000, then your deductible may cost between $5,000 and $12,500. For some homeowners, the cost of a new roof may be equal or less than the deductible. In that case, there is no point in filing the claim because the cost is less than the deductible.
Maintaining your roof before anything happens to your home is key. If your roof was already in bad shape before the accident occurred, the insurance company may say that it was a lack of oversight that contributed to the damage.
If you notice any problems on your roof, you should pay to fix them before they become major issues.
While homeowners insurance generally covers major storms and hail damage, they may not cover repairs or a roof replacement because of a hurricane or tropical storm. If you do want hurricane or tropical storm coverage, you may have to purchase wind coverage separately.
You can buy a separate wind policy from a different insurance company or add an endorsement to your current homeowners insurance policy. Be sure to compare costs and coverage before signing up.
Even though you are allowed to file a claim against your insurance policy, you should expect your homeowners insurance premium to increase as a result.  Research shows that your premiums may increase between 9% and 20% for each claim you file. In some cases, the insurance company may even drop you as a customer. You may still wind up saving money, even if your insurance company raises your premiums after covering a new roof. But if the premiums increase beyond what you can afford, start looking for a new policy.  If you're not sure how to find a new homeowners insurance policy, try using Credit Karma. They partner with several different insurance companies so you can get multiple quotes.
Conclusion
Even if you don't need your roof replaced or fixed right now, you should still examine your homeowners insurance to understand your roof coverage. This is also a good time to compare home insurance rates and find out if you're overpaying for homeowners insurance. Try to get quotes from several different companies to ensure you find the best rate.
At Penny Calling Penny, we write about more than just homeowners insurance. Our main goal is to help you learn more about your money, whether you're a newbie or an expert. Stay up to date with the latest tips by subscribing to our newsletter.