A
re you a brand-new teenager looking to make some money? Or the parent of one in search of ways to teach your child responsibility and money management skills? You might believe that making money at such a young age could be difficult due to legalities and lack of options, but that is certainly not the case. All you need is to do some research and think creatively, which we've handled for you by making a list of innovative ways in which 13-year-olds can make money!
A word of caution: if you're 13 years old and partaking in any money-making means, ensure that a parent or guardian is aware of what you're doing and approves of it!
So what kind of stuff can 13-year-olds actually do for some cash?
Spending time online is just as prevalent these days as living in the non-virtual world, which is excellent news because there are countless opportunities on the internet where a 13-year-old can earn an income.
How to make money as a 13 year old?
1. Post content online
a. TikTok
A relatively new social media platform compared to its competitors, YouTube and Instagram, the best thing about TikTok is how user-friendly its algorithm is. This means that as long as you're consistently posting videos on your page, your TikTok is likely to grow either at a steady pace or – best-case scenario – through the virality of your work! TikTok has many communities where you can post about anything that catches your interest, from dancing and singing videos to daily vlogs. On average, TikTok pays its users 2-4 cents for every 1,000 views (https://blog.hootsuite.com/how-to-make-money-on-tiktok-4-easy-strategies/). This can build up with the number of pictures you accumulate, and there are no barriers to how many videos you post, leading to a decent amount of passive income for any 13-year-old.
Related Blog: How To Make Money On TikTok?
b. YouTube
Like TikTok, YouTube hosts countless vibrant communities that align with many interests. Although YouTube videos require more effort than a TikTok video, the pay-out can be much larger than its counterpart; successful child YouTubers such as Ryan Kaji or Anastasia Radzinskaya have a reported net worth ranging between $18.5 million to $29.5 million. These earnings have been accumulated through their videos, sponsors, and product advertisement.
Related Blog: How To Make Money With YouTube?
2. Start a blog
If getting in front of the camera isn't something a 13-year-old would be comfortable with, blogging is an alternative that has proven to make a lot of money if done right. It's a low effort with many online guides that can get you started setting up your website. Most influencers nowadays have become millionaires through their blogs, so this can potentially be a huge cash cow. To begin, hop over to any blog hosting website, such as WordPress, and sign up!
Related Blog: 12 Best Ways To Make Money – Blogging For Beginners
3. Do surveys
Surveys are easy and free, and they're a great way to earn money while doing what you love—to help others. Every time you complete a survey, you earn points that can be redeemed for free stuff from major brands like Amazon and Target. You can even set up your own survey site to get paid to answer questions about the products and services that interest you most.
Related Blog: Best Survey Sites To Make Money
4. Play games
Some sites will pay for your time playing games like Farmville or Angry Birds, so you can make cash without spending any of it! You'll just have to decide how much time you want to dedicate to playing games for money or if it's worth it.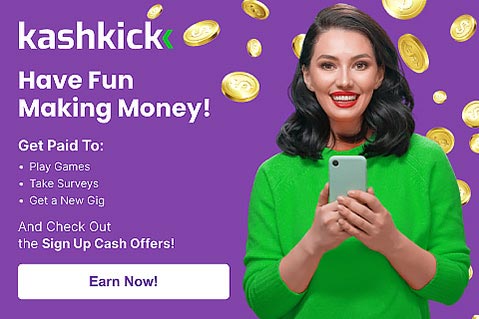 Related Blog: How to Make $1000 as a Teenager Online? 15+ Cool Ways
5. Surf the web
Surfing the web isn't just fun; it's an opportunity to make money too! Most websites have affiliate programs that give away cash if you sign up using your link—so all you have to do is click on their link and get paid automatically every month after they've made their cut!
6. Get involved in a local small business
After the pandemic swept over the world and numerous lockdowns took place, people have learned to become creative with their free time, leading to them learning new skills and sometimes even starting a "side hustle" or a small business. Because of this, 13-year-olds have many opportunities to try and find someone with a start-up who might need an extra pair of hands. This could mean partaking in some menial filing or running errands.
7. Get creative!
This way, 13-year-olds can get a chance to exercise their artistic skills and obtain a sense of entrepreneurial understanding. Producing and selling their creations can help them make a decent income.
With Christmas and Thanksgiving right around the corner, now is an excellent time to pull out your baking gear, for example, and make some cupcakes! Everyone loves homemade baked goods, especially during this time of the year.
Check out this wonderful gift guide.
If baking isn't your forte, hop onto your desktop and make some seasonal cards on Canva. You can even sell them in bulk.
Another way you can make Money on Canva is by creating printables. These can be anything, from habit trackers to calendars.
Sell your creations online
No customers locally? Here is where the internet comes in. Etsy is a terrific place to sell your creations online. No matter what you're good at making, Etsy has a huge market for just about anything. Especially during the holidays, Etsy has a huge demand for unique goods people can gift their loved ones. You can be assured that someone is willing to buy anything you create!
8. Do a paper route
Being a newspaper delivery person has been a longstanding traditional job in the country for decades, making it a good choice for earning a few bucks. You or your 13-year-old can contact the local newspaper office to see if they have any openings, but one thing to consider is that this vocation demands commitment! Come rain or shine, newspapers must be delivered every morning.
9. Care for pets
a. Dog walker.
This a good suggestion if your child has been asking for a pet, as it readies them by giving them a glimpse of how much responsibility an animal could bring. It is also considerably easy to find people with dogs that need walking, so this can be a no-brainer.
b. Pet sitter.
Another way to interact with animals as well as earn a few bucks, people going on holiday often need someone to care for their fish, hamsters, cats, dogs, and other pets.
Join Care.com and find your perfect pet sitter today! Get started free.
10. Host a yard sale
An innovative way to tidy up around the house with the help of your children is to organize a yard sale. Have your 13-year-old sort through their things and pick out what they don't need or use anymore, such as toys, books, clothes that may no longer fit, and so on. Spend a weekend holding a yard sale for neighbours, gain some extra cash, and finally, have a clean and clutter-free home!
11. Photography
Have an eye for pictures? Even if you have a smartphone, taking pictures is a possible path to make Money and exercise any 13-year-old's creativity. You can sell your photos on Etsy or create an account on Shutterstock to sell royalty-free images and videos.
12. Lemonade stand
Another tested tradition in the States is to set up a lemonade stand in your front yard or a busy parking lot. All you need is lemonade mix from the store and water. This works well on a hot summer day, but you can swap the lemonade mix out for hot chocolate even on colder days.
13. Babysitting
If you have neighbours or acquaintances with children who need a pair of eyes on them for a few hours, 13-year-olds can make a lot of money this way.
14. Landscaping
Mowing and watering lawns or being an extra pair of hands in more intense gardening projects is also an excellent way to raise a 13-year-old's interest in plants and give them the means to earn Money. With the change of seasons, they can make a few more dollars by offering to rake leaves or shovel snow.
15. Wash cars with your friends
If your 13-year-old has friends their age who also want to make Money, organizing a car wash may be the way to go. Parents can set up their kids with buckets, sponges, and soap, leading to a fun activity that will also help them raise funds.
16. Do chores around the house
If you or your 13-year-old is uncomfortable with going online or to other people for Money, become their boss instead. Have them help around the house by putting a price on activities such as vacuuming, laundry, washing dishes, etc.
17. Become an errand-runner
If they live in a neighbourhood with elderly or busy people, 13-year-olds can offer their services by running errands. People can trust them to do their groceries, or pick up dry-cleaning, for example.
How much can 13-year-olds earn?
When it comes to how much money 13-year-olds can make, the amount can vary between minimum wage and hundreds of thousands of dollars if you make it big on social media platforms. It shows that the world is their oyster, and with the right mix of hard work and innovative thinking, they can make enough to tide their miscellaneous purchases over or start savings account for any future investments!
Final thoughts…
Some people may think teenagers of this age won't be able to find ways to make cash. Still, this list provides evidence that with some out-of-the-box thinking – as well as approval and support from parents and guardians – 13-year-olds have ample opportunities to earn money of their own, gain experience and responsibility, and explore areas to find out what they might be passionate about.
Sign up for our newsletter for loads of tips, tricks and resources that will help you start making money right now.