S hop like a pro, save like a champ!
These words are your key to unlocking the secrets of Black Friday, the ultimate shopping bonanza. 
Black Friday is that fantastic day when stores offer massive discounts, and it's just around the corner on November 24. 
But here's the twist: Some people are getting a head start on their holiday shopping, changing the way we see Black Friday.
Don't worry; we're here to guide you through the excitement.
Think of us as your trusty shopping buddy. 
We'll give you some simple tips to make sure you get the best deals and save some cash.
Ready to dive into the world of Black Friday savings? Let's do this!
What's The Deal With Black Friday?
Back in Philadelphia, Black Friday was a bustling day filled with eager shoppers. 
But now, it's become a day to celebrate great savings. 
Stores make sure everyone knows about their deals through flyers, commercials, and online ads, and the fun doesn't stop there. 
We've got Small Business Saturday and Cyber Monday to look forward to!
Are Black Friday Deals A Real Steal? Separating Myths From Reality
It's natural to wonder if Black Friday deals live up to the hype. 
According to data from the National Retail Federation, on average, shoppers save around 37% during this mega-sale event. 
This is a significant saving, especially for big-ticket items like electronics and appliances.
The Psychology Of Discounts
Retailers are adept at playing on our psychological tendencies. 
Phrases like "limited time offer" and "while supplies last" can induce a sense of urgency. 
However, it's crucial to remain level-headed and not succumb to impulsive purchases.
What To Watch Out While Black Friday Shopping?
1. Making A List, Checking It Twice
You know that feeling when you walk into a store, and the dazzling displays make you want to grab everything? 
We've all been there! That's why we recommend making a list of the items you truly need before diving into the shopping frenzy. 
This way, you'll stay focused and snag only the deals that matter. 
Also, resist the allure of trending products showcased on social media, as impulse purchases can lead to regrets. 
In fact, a staggering 57 percent of social media users later regret their purchases, according to a Bankrate survey.
Pro Tip: Consider using a shopping list app to keep your priorities in check.
2. Price Comparison: The Key To Smart Shopping
Ever heard the saying "Measure twice, cut once"? It applies perfectly to Black Friday shopping.
Before you hit the stores (or the websites), do a quick price check.
Make sure the "discounted" price is truly a steal and not just smoke and mirrors.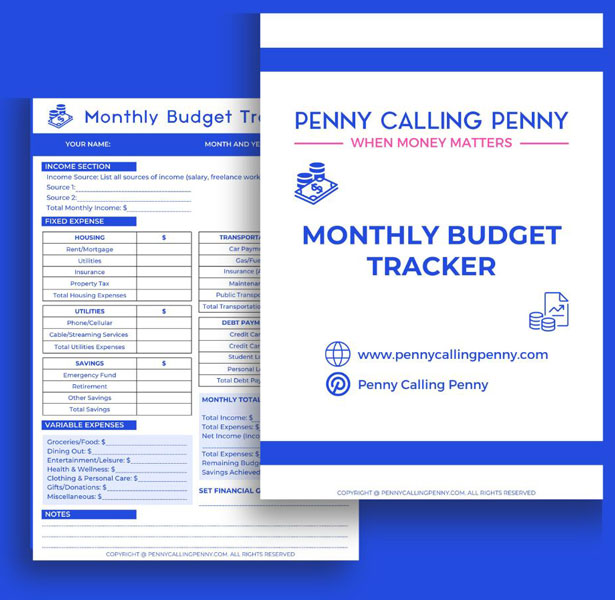 Master Your Finances with Our Complete Monthly Budgeting Printable! 
(By subscribing, you agree to our terms & conditions, privacy policy, and disclaimer.)
3. Harnessing Discounts And Credit Card Rewards
Leveraging rewards credit cards in conjunction with store sales can be an effective strategy. 
However, it's essential to pay the balance in full to avoid high interest rates, especially with the current average credit card rate nearing 21% .
4. Guarding Against Scams
Holiday shopping, especially during Black Friday, can be fraught with scams and fraudulent activities. 
According to Experian, 24 percent of respondents reported falling victim to holiday-related theft or fraud. 
Vigilance is paramount, whether you're shopping in-store or online.
5. Navigating Buy One, Get One (BOGO) Offers
BOGO deals might seem like a win, but they can lead to buying more than you need. 
And watch out for those deals where you have to spend a certain amount to get a discount or free shipping. 
They might make you spend more than planned.
6. Resisting Impulse Buys
The excitement surrounding Black Friday can create a sense of urgency to buy, even when it wasn't originally intended. 
Be cautious, especially at checkout, where full-priced items may be strategically placed to encourage additional purchases.
7. Timing Is Everything
The optimal time to embark on your Black Friday shopping adventure is in the morning when you're less likely to encounter crowds. 
Avoid the afternoon rush between 2 p.m. and 4 p.m. 
Alternatively, embrace the convenience of online shopping to bypass the hustle and bustle.
Categories For Golden Savings On Black Friday
Alright, let's talk about where the real treasures lie on Black Friday:-
1. Tech Marvels: Think TVs, phones, computers, and smart speakers.
2. Home Sweet Home: Appliances like washers, dryers, vacuums, and kitchen gadgets.
3. Get Moving: Exercise equipment for those fitness goals.
4. Sleep in Style: Mattresses and bedding for a cozy night's rest.
And remember to check prices before the sales start to make sure you're really snagging a deal!
Black Friday Shopping Secrets You Should Know Before You Go
1. Return Policies And Warranties:
Before making a purchase, it's essential to familiarize yourself with the retailer's return policy and warranty terms. 
Some Black Friday deals may come with limited return options or shortened warranty periods.
2. Price Matching Policies:
Check if the store can match a lower price if you find the same item cheaper somewhere else. 
It's like making sure you get the best deal no matter where you shop.
3. Bundle Deals And Extra Perks:
Sometimes, shops give you extra stuff or special offers when you buy certain things. 
It's like getting a bonus with your purchase.
4. Online V/S In-Store Exclusive Deals:
See if there are special discounts only if you shop online or in the actual store. 
This way, you can choose the best way to shop for what you want and save money.
It's like having different keys to unlock different doors of discounts!
A Unique Shopping Experience With Small Business Saturday
For those seeking an alternative to the mainstream Black Friday experience, consider supporting small businesses. 
On Small Business Saturday, which falls on the Saturday following Black Friday, you'll discover a diverse array of handcrafted, customized, and unique products.
Beyond the products themselves, small businesses often offer personalized experiences, such as complimentary refreshments, friendly staff, and even gift-wrapping services.
Conclusion
Black Friday deals are the real deal, offering some of the steepest discounts you'll find all year. 
It's like a lion's share of savings, with retailers going the extra mile to outshine their competition.
To ensure you're getting all the forest for the trees, keep tabs on prices across various platforms. 
This way, you'll be in the driver's seat, securing genuine bargains on the big day. 
Happy hunting for those stellar deals!